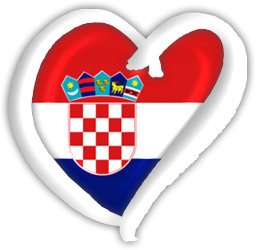 Just days after Croatia confirmed its participation for the Eurovision Song Contest 2010, HRT started looking for participants for their national contest, the Dora.
This Eurovision Song Contest is being covered by national broadcaster HRT (Hrvatska Radio Televizija) and the semi-finals and final from Oslo will be seen on this television station. The national selection will chose the right song in the Dora festival which will be in the capital Zagreb. It will be on 5th and 6th March 2010. Just like last year, an internal jury will choose sixteen songs to perform in the semi-final. Eight of those will be chosen by a public televote to perform in the final the following evening.
For the first time, HRT has decided that the semi-finals songs can be heard from February 16th on national television station, HRT. 
This year, Croatia was represented by Igor Cukrov ft Andrea with song Lijepa tena who achieved 18th place with a total 45 points. 
Links