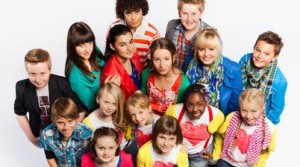 The nine songs that will take part in the national selection have been released through the website of the children's television channel, Ketnet, where the music videos of all the entrants can be watched. All candidates will have a professional training program with the best coaches in their field.
The candidate songs to represent Belgium at the 2012 Junior Eurovision Song Contest have been presented today and viewers will be able to watch the music videos of all the entrants that will be aired during the summer.
Furthermore, in September, a special documentary series will be broadcast on this channel where the viewers will watch how the candidates are living this musical experience working on their songs together with their coaches, who will be the singer and television host Brahim, former singer of the K3 girl band Kathleen Aerts and the musician Ronny Mosuse (each of them will have three artists to help out).
The selection process will be different compared to last year and there will be three semifinals, with three participants each, starting on Monday October 1 and the two following days. On these shows, each of the three coaches will present one candidate and the audience will decide via televoting who of them will proceed to the final where just three entrants will perform to get the Belgian ticket to Amsterdam. This live final will take place on October 6 and the winner will be chosen by televoting.
The nine candidates and their songs are:
Coached by Brahim:
Alicia and Mariam – Soulmates
Guillaume and Lieselot – Hart Op Het Spel
Lowie – Go Go Go
Coached by Ronny Mosuse:
Fabian – Abracadabra
Jana – 3,2,1 Go!
Jens – Geloven In Jezelf
Coached by Kathleen Aerts:
Lalaladies – Ik Ben Verliefd
Laurens – Ik Wil De Wereld Zien
Mai-li – Zo Vrolijk Was Ik Nooit
Below you can watch all the candidates introducing themselves and listen to the snippets of their songs: