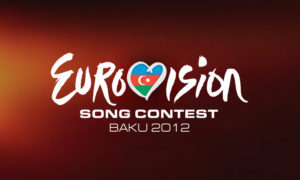 As thousands of Eurovision fans start to make plans about how they're going to get to Baku, the Azerbaijani Government is gearing up as well – in terms of improving the transport system and fighting illegal merchandise.
From a transport perspective the Government is gearing up for the influx of visitors. It's aware that the current infrastructure will not be enough to cope with the number  of visitors from around the world – and the cars they'll be driving. Sadraddin Mamedov, Head of the Azerbaijani Transport Ministry's Economy and Transport Policy Division, has confirmed that a number of large car parks will be constructed to cope with the extra cars. He has also indicated that the Transport Ministry is looking at the broader transport infrastructure that will be needed. 
As for the gear fans will want to wear to the event – t-shirts, flags caps, scarves and pens – there's been a problem with a large number of unlicensed products being sold. The logo of Eurovision Song Contest is owned by the European Broadcasting Union (EBU) and cannot be reproduced without their permission. The EBU has expressed its concerns to the the Azerbaijani broadcaster that a range of illegal products are already on sale. In response, the head of the Public Affairs and Monitoring Department of the Public Television and Radio Broadcasting Company, Tahir Mammadov has released a statement indicating that serious administrative penalties will apply to those who illegally sell or produce unlicensed Eurovision Song Contest 2012 merchandise. Of course fans will find the illegal merchandise is much cheaper – the real deal will cost you around 17-25 Euro for a t-shirt, whereas an illegally produced one costs 4-9 Euro.