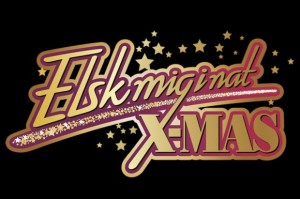 If you want to win a part in a musical with Annette Heick in the leading role now is your chance. Can you deliver a funny, but still convincing poledance, an open audition is waiting for you. You don't have to be slim nor have a specific gender. Humor and no stage fright is what they want. 
The lucky poledancer will win a part in the musical Elsk Mig I Nat X-mas, which is a musical full of Christmas and 80's hits. It is a follow up to the first one Elsk Mig I Nat, named after a Danish 80's hit song.
You will be comitting yourself to two seasons starting 11th of November 2011, but first you need to convince three judges that you are exactly what they are looking for.
Annette Heick, leading role: I am looking for humor more than actual skills and a combination of selv confidence and humbleness. Be prepared, but don't overdo the sexual element. We all know what pole dance originallly is so no need to overdo that "something". I am not looking for a particular sex or body type, though. 
Kenneth Kreutzmann, director: I am looking for the odd thing, humor and crazyness. Not too nice, as nice quickly becomes boring. Think creative about what pole dance is and surprise us. I am hoping to see a broad field and not just super slim 18 year olds. If the person can also sing it would be fantastic, but not a requirement. 
Stine Kronborg, pole dance expert: The actual technic I am not looking so much after, but one who can sell him or herself and get the audience along. Body size doesn't mean that much as I have seen plenty of overweight who was capable of doing "upside-down". One just needs to dare. Forget about what other people think of you and give yourself 100%.

How to apply:
1. Upload your video to youtube and send it to BT before the 19th of August.
2. 20 of the submitted entries will be invited to an audition in Tivoli the 30th of August. Ten of these will go through to next round.  
3.  The audition will be filmed and those ten will be put online at bt.dk for the readers to vote. They select two that goes through to the final and the judges select another two. The 26th of September those four will compete at the final, also in Tivoli. The winner will be found that day. 
Annette Heick has particpated in the Danish final, the Dansk Melodi Grand Prix, twice. In 1991 she came fourth with the song Du Er Musikken I Mit Liv together with Norwegian Egil Eldøen. In 2007 she finished 7th singing her own song Copenhagen Airport. Aside from that she basically grew up with the Danish final as her parents, Keld and Hilda, participated several times in the Danish final in the 80's and her father has co-written 9 of the Danish winners in the period 1979 to 1996.  
Links