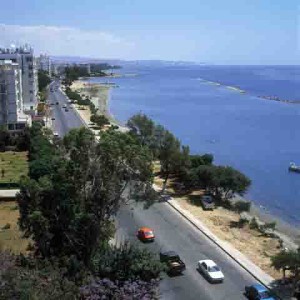 The participants have arrived to Cyprus and just like at the Eurovision Song Contest it means that it is time for final rehearsals to start. The official welcome party kicks off tonight and with the theme Fun in the sun everyone should have a great time on the Island where winter seems far away.
The young singers and dancers from the 15 participating countries are all just about ready to go on stage and show the whole of Europe what they got. But before the nerves really kicks in they have time to rehearse the last things on a stage, which for most of them is the biggest, they have ever been on. It is also time to get to know the other participants and have a lot of fun because they are just children after all.
On Saturday one of them will be the winner yes, but there isn't the same pressure on the participants as we see when the adults compete at the Eurovision Song Contest as the honour of bringing next years Contest to their home country has been removed from the Junior edition.
With 23 degrees in daytime the participants don't have to worry about snow, warm boots and thick jackets to keep the cold out. They wont freeze in a t-shirt and can even go to the beach should they want to. Yes, Cyprus is warmer than most other European countries at the moment and as such this years theme "Fun in the sun" appears very appropriate.
The CD with all 15 songs from the 2008 Junior Eurovision Song Contest has been released and can be purchased for 19,95 euros through the official Eurovision Song Contest shop.