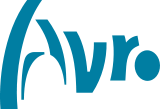 Albania and Israel will take part in the Junior Eurovision Song Contest for the first time this year in the Netherlands.  At the moment we have ten confirmed countries participating with hopefully more to come.
The 2012 Junior Eurovision Song Contest will be held in Amsterdam on 1 December and will be organised by the Netherlands broadcaster, Avro.
Albania and Israel will take part for the first time.  At the moment both countries are deciding when their national selection will take place.  Both are expected to be in September.
It is thought the EBU have extended the deadline for further countries to consider participation.  Since the 2011 contest in Yerevan, Armenia we have seen the withdrawal of Bulgaria, Latvia, Lithuania and FYR Macedonia.  Moldova have yet to make a decision on taking part.
Last year's contest was won by Georgia and the group Candy with Candy Music. You can see their promo video below.