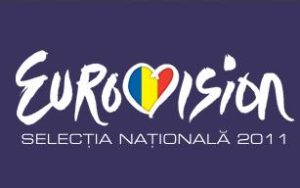 Romanian composers have written 77 songs for the 2011 Romanian National Selection where they will choose the song that will represent Romania at the 2011 edition in Dusseldorf (Germany) of the largest music contest in Europe – Eurovision.
On Friday 5th November at 20:00, the Romanian National Broadcaster (TVR) announced that this was the last day for delivering the envelopes with the contestant's songs.
This year, the winner of the Romanian Selection will be the winner of an attractive BMW 3 Series and also the BIG prize, to represent Romania in Dusseldorf.
The National Selection will be held at TVR on New Year's Eve, and will be broadcast live on TVR1 and TVR International.
This week, the organisers will release more news related to national selection.
 
Romania's  best performances at Eurovision were twice in third place (Luminita Anghel & Sistem-2005 Kiev and Paula Seling and Ovi 2010 Oslo), and once in 4th place with Mihai Traistariu – Athens 2006. The Romanian song receiving the highest score ever (172points) was Tornero.