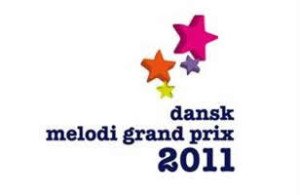 Today the deadline to submit entries for the 2011 Dansk Melodi Grand Prix ended. 663 songs have been received by broadcaster DR. Some well known songwriters have already spoken out that they believe their song has what it takes to go all the way to the top in Germany next year.
The 663 songs submitted this year is 101 more than last year where Chanée & N'evergreen won the Danish selection and finished 4th in Oslo with the song In A Moment Like This. The song was written by Swedish songwriter Thomas G:son and it is his encouragement which made his country fellow Gustav Eurén travel to Copenhagen today to hand in a couple of songs. He says that he believes that they have winner potential if they are given the right singers. He has previously participated 7 times in the Swedish Melodifestivalen, but if it wasn't for G:son's suggestion then he wouldn't have thought of the Danish final as a possible new way in his career.
 
Another of the well known songwriters is Claus Christensen who wrote the Danish 2007 entry Drama Queen, that failed to reach the final in Helsinki. He has participated several times in the Dansk Melodi Grand Prix as songwriter, singer and this year he was in the choir on Come Come Run Away song by Silas & Kat.  This year he has submitted a total of five songs.
An internal jury at DR will now select six songs that will compete in the 2011 Dansk Melodi Grand Prix together with four wildcards handed out to established songwriters specially invited by DR.