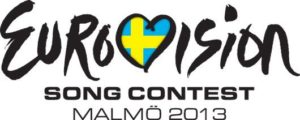 Today came what many had been waiting for; the exaxt running order of the two semi-finals. For the first time it was decided by the producers together with EBU, instead of the usual draw. Austria will be opening the first semi-final while Latvia will kick off the second one. 
The new system with only drawing the participating countries into first and second halfs of the three shows and leaving it up to the producers to decide upon the exact order has been heavily critized. The meaning behind it is to make a better TV show when songs similar in style can be ordered so that they won't follow right after each other. Many however is of the opinion that the running order has a big influence on the actual result and as such it won't be fair to let anything else than a draw decide it.
Whether or not the procedure for this year will continue in the coming years, we are yet to find out, but it might not be unlikely to assume that the final result of the 2013 contest will have an influence on that matter.

The running order for the first semi-final on the 14th of May:
Austria
Estonia
Slovenia
Croatia
Denmark
Russia
Ukraine
The Netherlands
Montenegro
Lithuania
Belarus
Moldova
Ireland
Cyprus
Belgium
Serbia 
The running order for the second semi-final on the 16th of May:
Latvia
San Marino
F.Y.R. Macedonia
Azerbaijan
Finland
Malta
Bulgaria
Iceland
Greece
Israel
Armenia
Hungary
Norway
Albania
Georgia
Switzerland
Romania 
After each semi-final the qualifying countries will be drawn into first and second half of the final. After this the producers will once again take over for the making of the actual running order. Host country Sweden has already been drawn into spot 16 in the final.
You might also like to read:
– Stage design for the 2013 Eurovision Song Contest revealed