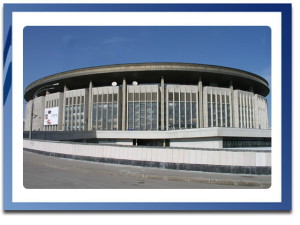 It is only 2 months ago Dima Bilan won the Eurovision Song Contest and gave Russia an opportunity to host the 2009 edition. Reports say however that several neighbour countries are considering not taking part.
Due to the international crisis between Georgia and Russia there has been speculations about whether or not Russia would be able to host the 2009 Eurovision Song Contest and if Georgia might pull out in case EBU decides not to get involved by removing Russia as host country. According to Esctoday.com Estonia medias are now reporting that Georgia has decided that they will not be taking part in a Contest held in Russia, as they don't believe the host country can provide the Georgian participant safety.
The reports about Georgia comes shortly after the Estonia Minister of Culture opened a discussion about whether or not Estonia and the two other Baltic countries, Lithuania and Latvia should stand together in not taking part.
It is needed to be aware of that the EBU reference group haven't yet approved of Moscow as host city for the 2009 Eurovision Song Contest and before that it done no countries are officially invited to take part. Later this autumn all possible participants will receive an invitation to join the Contest next year, they will be given a deadline, normally the 1st of December before which they have to accept or decline this invitation. It is therefore to early to tell exactly how many of Russians neighbours find themselves in a situation where they don't see themselves as participants in a Eurovision Song Contest taking place in Russia.