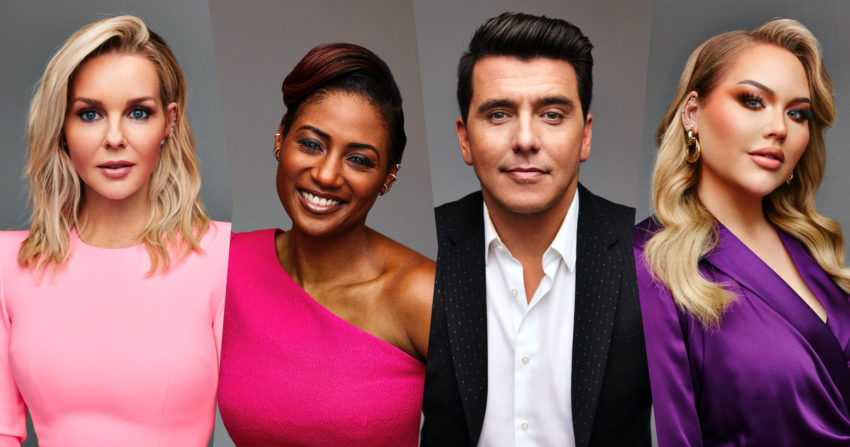 Tomorrow evening, ten acts will advance from the first semi-final to the final. We know how the 16 acts will perform, but now what to expect from the rest of the show. This afternoon, the first dress rehearsal answered a lot of things.
We have seen all 16 acts through two sets of rehearsals of 30 minutes and 20 minutes. But we hadn't seen anything about how the show will be. We haven't seen the opening, the hosts or any interval acts. We were therefore excited to see the first dress rehearsal this afternoon.
Tonight, a second dress rehearsal will take place, but that's much more than a rehearsal as it's the jury show. Juries in the participating countries plus Italy, Germany and host country The Netherlands will vote in this show. That's half the votes being decided already tonight.
Let's take a closer look at what we can expect from the first semi-final.
The opening
The show opens with a panorama of the Netherlands, maybe taken from someone in a hot air balloon. As the vistas change, streaks of light can be seen, changing into the colours of the participating flags, as in this year's logo. The announcer announces that 'Eurovision is back'. With a back drop that looks like the one Jamala had in 2016, Duncan Laurence appears, all in red, the lighting all red. He sings the new Armin Van Buuren song, of which Duncan is the featured vocalist, Feel Something.
After Duncan's performance, Eurovision dancers and pyros are welcomed before the hosts are announced.
The hosts
The hosts are Chantal Janzen, Edsilia Rombley, Jan Smit and Nikkie de Jager. Nikkie has been entertaining us all week on youtube with her Looklab interviews with the contestants. Edsilia of course represented The Netherlands at the 1998 contest, when she placed 4th, and then again in 2007 where she missed the final.
Jan is in a suit, while Chantal has a cream dress, Esdilia, purple and Nikkie, a sparkly black dress. They thank Israel for hosting the contest, that brought it to Rotterdam, and thanked everyone who made it possible to hold a Eurovision Song Contest 2021.
After six acts, so after North Macedonia, Nikkie returns to announce a montage of videos, that fans made about this year's contest. Lesley Roy performs, then they need to talk some more, supposedly to reset the stage.
After Israel's performance Chantal, has what has now become an annual chat with Måns Zelmerlöw. The hosts are all very appealing, no screaming and shouting from any of them, and they all work well together. Best of all they don't waste any time on nonsense.
The interval act
The hosts reminded us that many parts of The Netherlands are under sea level and the country has become very resilient to this. As a tribute, Dutch singer, Davina Michelle performed a specially commissioned piece called, The Power of Water, which she performed with the dancers, that were introduced to us in the opening sequence. Fireworks, explosions and water featured in an accompanying video.
There are two reprises of the competing songs allowing you time to vote.
After the voting period opens, a video screen is shown with all the past winners. A video montage of Johnny Logan follows, with musical clips of some of Eurovision past favourites, including Katrina and Anne-Marie David, amongst others –  won't spoil everyone you hear from.
Johnny is seen in the green house, which features in all the postcards. Nikkie has a little feature about past entrants too, where she discusses acts who did not win, but Eurovision wasn't the end of their success, she also asks where Celine Dion is now? – a nice little clip.
Edsilia then chats to Duncan Laurence, where they discuss, how Arcade is still popular, two years on from its win. He will be singing in Saturday's finale. There then follows performances from this year, entries from Italy, Germany and The Netherlands. The Open Up video clip is shown between Italy and Germany's performances.
A video clip also showed us what to look forward to in Semi Final 2.
Today they also tested the announcement of qualifiers, with new Eurovision head, Martin Österdahl – for today the fake qualifiers were, Romania, Israel, Cyprus, Lithuania, Norway, Azerbaijan, Australia, Sweden, Malta and North Macedonia.