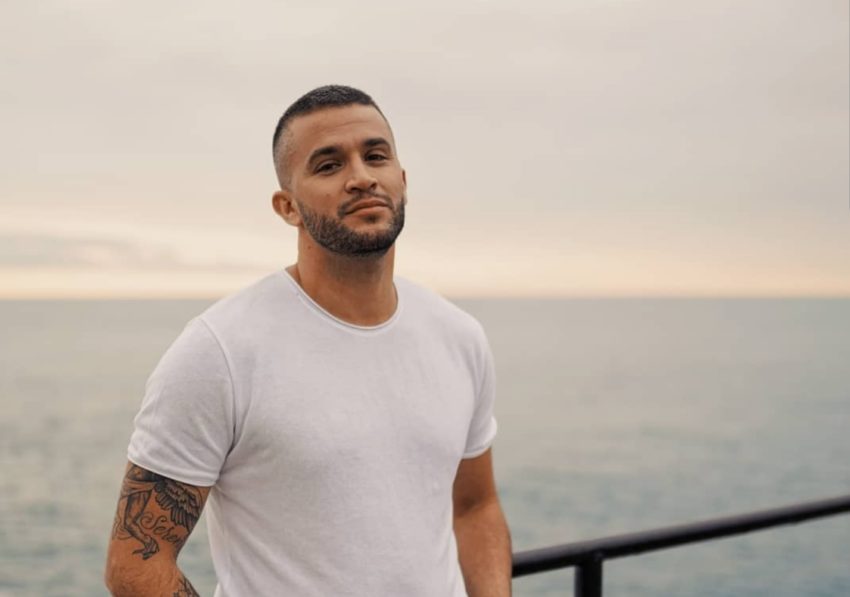 We would normally still be talking about this year's Eurovision results if the event had not been cancelled due to the Coronaviurs pandemic. Here at EuroVisionary, we thought we would keep the discussion going by revisiting the 2020 entries. Today, we share our views on Croatia's Damir Kedžo and his entry Divlji Vjetre.
Damir Kedžo won the ticket to represent his country at Rotterdam 2020 after winning this year's Dora, Croatia's long-running national selection for Eurovision. He had also taken part in the 2011 edition of the competition but had been eliminated in the first heat.
At 16, the artist had taken part in the Croatian version of talent show Idols in 2003. After a short stint as part of boy band Saša, Tin i Kedžo, he became even more popular when he won yet another talent show, this time Croatia's version of Your Face Sounds Familiar in 2016.
Damir's musical career includes chart topping singles and taking part in musicals as well as singing competitions and song festivals. Highlights include taking part in the local production of Joseph and the Amazing Technicolor Dreamcoat and winning the Russian New Wave festival in 2015.
Divlji Vjetre (Wild Wind) was specifically composed for the artist and beat 15 other competing songs to claim victory at Dora 2020. The song also topped the Top 40 charts in Croatia.
Croatia was 39th out of 41 countries in the betting odds prior to the cancellation of this year's Eurovision. But what do we here at EuroVisionary think about the entry? These are some of our views:
Theo – 'Damir Kedžo comes across as likeable onstage and has a good voice. On the other hand, I felt completely indifferent to the song on first hearing. After having listened to it a few more times, I find the melody more pleasant. Even so, I cannot see how the entry would have stood out enough to do well, let alone win the contest – and it is a contest, right? Looking forward to Croatia 2021.'
Michael – 'Another great singer, with a very non-descript song, that was, until a dance remix was released, what's going on. Send Damir back next year then 'cause I'm sure he can do MUCH better.'
Elvir – 'Damir Kedžo is a very confident vocalist, and I enjoy the strength in his voice especially during the choruses. But his problem is the song. Although Divlji Vjetre is not necessarily a bad song, it is pretty forgettable and anonymous. So, I am afraid that Eurovison 2020 would have ended with another disappointing result for Croatia.'
Álvaro – 'I like to see more songs sung in the national languages of the performers. Damir is also a talented vocalists. The song choice unfortunately does not have the impact to touch the non-Croatian speaking viewers in my opinion in spite of having a very passionate meaning.'
Charlotte – 'I am captured right from the beginning. Damir has a great voice, and the song builds up my expectations. Unfortunately, these expectations aren't quite fulfilled. While I like the song while listening to it, the big climax which would make me able to remember it, never happens. That's a shame because I really like Damir as an artist.'
Josef – 'For sure one of my favourites this year as I love this kind of Balkan ballad. Especially when well sung and that's something that Damir Kedžo can offer, in combination with his female vocalists. I hope Damir will be back next year with as good song as Divlji Vjetre is.'
Stay tuned – tomorrow, we will be discussing the final remaining entry for what would have been Rotterdam 2020!
In the meantime, you can revisit Croatia's Damir Kedžo and hist entry Divlji Vjetre in the video from Dora 2020 below:
This reflection article is based on the author's own personal experience. Views expressed belongs to him or her, and are to be seen as unrelated to EuroVisionary.com.