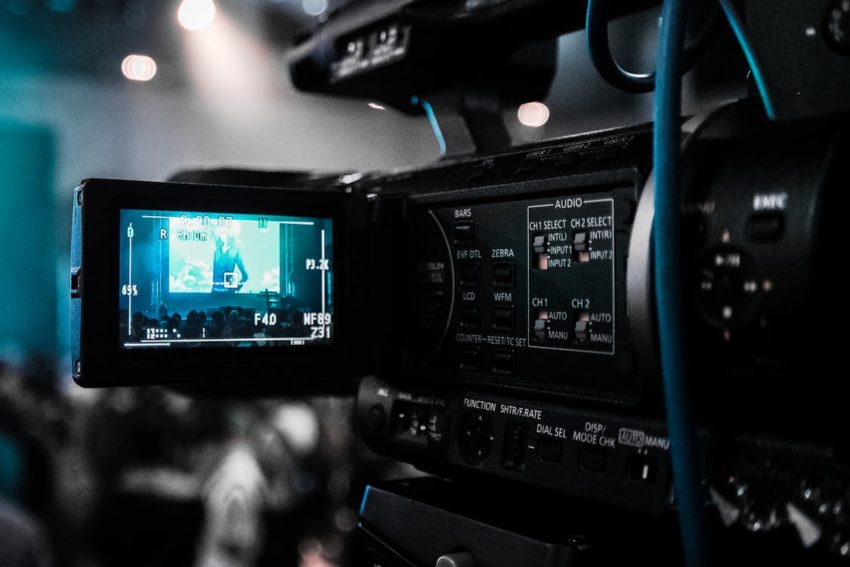 My dearest children, the rehearsal videos, have been taken away from me. That's how I feel on the day before Eurovision kicks off. As if that wasn't enough reason to be grumpy, the bad weather and the long queues everywhere further add to a bad mood. 
Way too often we have had to catch an early plane. That wasn't the case this year for our Eurovision departure. We left in the afternoon, and had time to have a relaxing morning before heading for the airport. That went smooth – aside from that we still forgot something, which was important to me. First reason to be grumpy. Second one came as we realised that flying around dinner timer, and only 45 minutes in transit before next flight meant no proper dinner. And at 2 in the night, there wasn't anything open near our rented apartment.
Obviously we arrived at a bad time. Not just food wise. Despite it being very late, well passed midnight, there were quite a lot of other flights that had just landed. Coming outside the airport, we were met with a loooong queue for taxis – several hundred people stood before us. First chock, but luckily it only took half an hour before we were first in line. Today however, the queues continued basically no matter what we did – like 25 minutes in queue just to get a table to get the famous Portuguese Pastel de Nata at Pastéis de Belém. They were worth it though. Surprisingly enough, we saw no queues at the accreditation centre. But tomorrow when the press centre opens we will see a new queue…
Lisbon is crowded, and the Eurovision Song Contest of course adds to it, though today it was mainly Asian and Dutch tourists everywhere. The Dutch so many that you even find signs written in Portuguese, English and… Dutch.
Arriving early so that we have an entire day for sightseeing before rehearsals and press conferences kicks off is good. In particular if you come from the cold Scandinavia, and head South fully equipped with plenty of sun protection. When Salvador won last year, didn't we all look forward to a sunny holiday? Well, these first days in Lisbon are cloudy, cold and rainy! It shouldn't be possible to long for a Scandinavian spring, but it is!
But bad weather and long queues are not what makes me the most grumpy: At a very late notice, EBU decided to change working conditions for the press. We are now only allowed to publish a maximum of two minutes of rehearsal videos – per day! As if that wasn't enough, the rules are very unclear. Some read them as, after the final, we can publish all our content – as long as they aren't full videos. In order words, we can still record it all, and then once it is all over, we can cut a few seconds of each song, and upload. Others however read them as it must not be more than two minutes recorded from the same day – also after the contest. Which one, if any, is correct, we don't know yet.
These new working conditions come at a very late moment. Many of us media have planned our coverage a while ago. When you work with a team of volunteers, and limited accreditations, you simply need to prepare ahead. When you want to make such changes, you communicate them out in good time – and you make the rules clear so everyone understands them the same.
For me, it's like a big personal attack. I care deeply about our videos. It's my speciality – and I take big pride in us being able to produce great video content. Not only filmed and edited well, but also produced in extra high 4K quality and even real 3D videos, which we were the only media to deliver. It was our niche – and videos were my child. What do I have left now? I don't know…. My biggest fear is that the unclear rules mean that we won't be producing our good quality videos whereas others will publish videos of lesser production value – and get away with it.
People not able to go to the Eurovision Song Contest will look for the videos – and they will want to see them, no matter what. If bad quality videos is all they find, they will have to watch those. Don't the artists deserve high quality videos to get a lot of views? And don't they deserve the extra attention the videos add to the contest?
Us International Media face a yearly evaluation. In order to deliver a good Eurovision coverage, we need accreditations. To get those, our numbers are calculated and evaluated by the EBU. Rehearsal videos from the contest are popular – and if we lose those, it is hard not to imagine that our figures will be significantly worse. In particular because this was communicated very late – meaning it is difficult to change our plan for our 2018 coverage. We won't have much time to plan something else, something which could turn out to be equally popular.
When we decided how to cover the 2018 edition, we selected the right people for it. We made sure that we gave our limited accredtiations to the right people. Well, it's too late to chance this when the information comes the day before we start our work – and a long time after we had to decide who should be a part of our coverage here in Lisbon. Not everyone is equally good at everything and we can't just easily assign people to other tasks assuming all goes well.
Anyway, rehearsals and press conferences are about to start soon. Hopefully my bad mood will go away. But for now, I will at least be grumpy for a few hours more.
But, from tomorrow we'll give you the best coverage possible! Stay tuned.