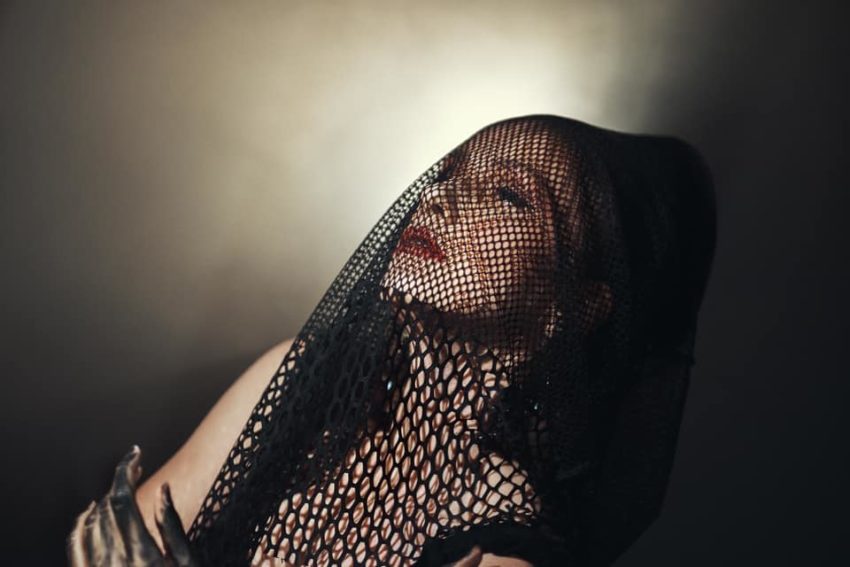 Tonight, after last night's Eurovision marathon, it was Romania's evening to choose their representative for this years Eurovision Song Contest, to be held in May in Tel Aviv, Israel.
On A Sunday
eventually being chosen as the winner. Romania will perform in the first half of the second semi final on May 16th.
The show
Netta opened the show with a performance of last years winning song Toy before a whole load of unnecessary nattering took place in the Green Room. Eventually the show got on its way and it has to be said, no time was wasted between all the songs, so congratulations to the stage crew on a job well done.
In a black suit and tie, singer and presenter Aurelian Temişan hosted along with television host Ilinca Avram, in an expensive looking purple dress.
The interval act, while we awaited the voting was Albanian singer, Inis Nerizi. She passionately performed Piedestal and It's A Man's World while the audience waited with baited breath on the results.
Next up was the pride of Denmark, still trying to find a  successful follow up to her Eurovision winner, judge Emmelie De Forest. Tonight she gave us her latest song Sanctuary, which she sang while playing along to her guitar. Of course we were also treated to Only Teardrops.
Netta then returned to add some life to the show with her latest classic Bassa Sababa, which took a little while to get started due to some technical hitch. Still she got there in the end.
The songs
Linda Teodosiu – Renegades
A beautiful piano introduction opened tonight's first song, with Linda in a white crop top and pants. This was a great opening to the show. A very anthemic song, Linda owned the stage by herself, with two female singers standing way in the back, helping in the chorus. Excellent.
Olivier Kaye – Right Now
Wasting no time, on to song two, three backing singers all in black were oohing away before Olivier appeared in jacket and pink shirt. This is an uptempo pop song, again benefitting from the excellent backing singers. Two ladies danced around the stage. A strong performance but not enough of a stand out song to win, probably.
Laura Bretan – Dear Father
A huge cheer greeted Laura and her very strong voice. Laura wore a long white dress with smoke billowing around her. The first verse passed uneventfully before she bursts into her operatics, obviously learned from Cezar. The strings and especially the violin and guitar add to the music and just when you think it can't get any better, a huge choir comes in to take the song to its completion. Must be in with a good chance.
Teodora Dinu – Skyscraper
Teodora was all in black tonight and using the smoke remaining from Laura's performance. Unfortunately the vocals were a little shaky in places. Four backing singers helped Teodora along with this stomping type of song, with quite verses but a pounding chorus. Maybe not quite so good as the previous three songs.
Claudiu Mirea – We Are the Ones
Claudiu is the first act tonight playing an instrument – the guitar being his piece if choice. In a black vest-waistcoat, Claudiu led four backing singers, also all dressed in black. The stage changed colours a lot, with the song changing from acoustic to an electronic keyboard backing. A jolly old song but not a stand out either.
Aldo Blaga – Your Journey
From one male singer with an upbeat song to another, this time with an inspirational power ballad. Two waltzers accompanied Aldo on stage as he emoted about how much you can face anything – even the Romanian final 2019. What a pick me up. Aldo had a dark purple suit on that fitted the nature of the song, but it was still a little plodding.
Ester Peony – On a Sunday
After a prolonged break, a fire image on the stage introduced Ester. An acoustic guitar opened the song, before we see Ester in her long flowing red dress seated on a comfy old fashioned chair. Two drummers stood to Ester's left while two black dressed females added extra backing vocals. This is another one that's fine when on but forgotten by the end. The jury loved it though. They might even cause it to win.
Letiția Moisescu and Sensibil Balkan – Daina
So saxophone-keyboard starts the song, as a standard ballad. More instruments come in, a drum, coronet, saxaphone and the group sway in a sea sick type of motion, But then the song kicks in and you're at a feel good party. Sadly the tune change back to standard fare again, but after some thought the party rhythm starts again, and you hope the Sensibil's are heading to Tel Aviv.
Bella Santiago – Army of Love
Tribal rhythms tonight for Bella with war paint over her eyes. Four jungle men accompany Bella on the stage. Of course this is a drum led dance song, an early favourite of the Eurovision fan-dom, but will it be enough tonight. Bella raps mid song and then its dance away till the song reaches its end. Fuego. The audience are chanting Bella's name at the end. If this doesn't win, will there be a riot?
Trooper – Destin
This is the only real band in the show tonight, if you discount the Sensibil's. This is the type of song you raise a beer glass to in the pub. The guitar pounds all the way through the song, with the drums competing for who can be the loudest. A rousing memorable chorus could well work in its favour.
Dya and Lucian Colareza – Without You (Sin ti)
Classy pan pipes open this heart felt ballad. Unfortunately it is spoiled by the old two dancers in the background trick. Dya is determined to out sing Lucian and the song. However as a love ballad this is as good as it gets. Lucian has just the right voice for this type of thing and with the pipes closing out the song, leaves a lasting impression.
Vaida – Underground
The last song on is a trip back to the yonder days of Eurovision, which isn't necessarily a bad thing. Vaida's dress maker ran out of material, but made as much of her powder blue dress that she could manage. A simple old fashioned but pretty melody to end the competition.  Four dancers had the last waltz and one backing singer sang along in the background. All that's left is to see if our jury and the Romanian public can find a winner.
The results
The winner was chosen by 6/7 jury vote and 1/7 Romanian public tele-vote. The jury was made up of  Emmelie de Forest, Danish winner of Eurovision 2013, Tali Eshkoli, Deban Aderemi, William Lee Adams, Serban Cazan and Alex Calancea. If you don't like the winner then you know who to blame.
| | | | | |
| --- | --- | --- | --- | --- |
| | Jury | Public | Total | Position |
| Linda Teodosiu | 36 | 6 | 42 | 4 |
| Olivier Kaye | 27 | 1 | 28 | 8 |
| Laura Bretan | 48 | 12 | 60 | 2 |
| Teodora Dinu | 7 | 0 | 7 | 12 |
| Claudiu Mirea | 19 | 0 | 19 | 9 |
| Aldo Blaga | 10 | 4 | 14 | 10 |
| Ester Peony | 65 | 3 | 68 | 1 |
| Letiția Moisescu and Sensibil Balkan | 35 | 5 | 40 | 5 |
| Bella Santiago | 50 | 8 | 58 | 3 |
| Trooper | 19 | 10 | 29 | 7 |
| Dya and Lucian Colareza | 8 | 2 | 10 | 11 |
| Vaida | 28 | 7 | 35 | 6 |
Romania at the Eurovision Song Contest
This will be Romania's 20th appearance at the contest. They made their debut with Dan Bittman with Dincolo De Nori, placing in 21st position.
Their second entry wasn't until 1998 with the late Mălina Olinescu  finishing one place lower than Dan with the song Eu Cred.
Things started to look up for Romania, when in 2002 they received their first top 10 placing with Tell Me Why by Monica Anghel and Marcel Pavel, with Nicola also making the top 10 the following year with Don't Break My Heart.
Romania scored back to back top 10 entries only once more, when Luminița Anghel and Sistem with Let Me Try and Mihai Trăistariu with Tornero did it in 2005 and 2006.
Last year Romania failed to qualify to the final for the first time ever when The Humans and Goodbye just missed out.