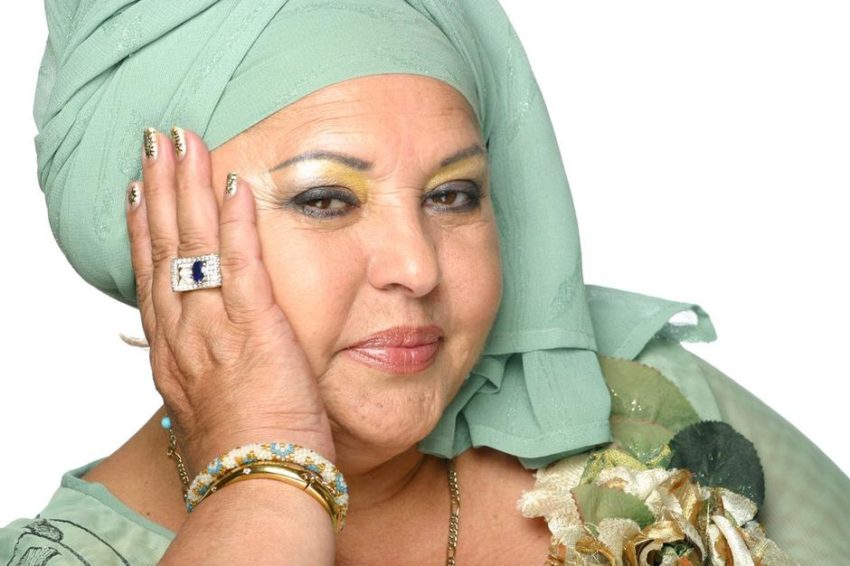 Esma Redžepova, who represented FYR Macedonia together with Vlatko Lozanoski at 2013 Eurovision Song Contest in Malmö, has sadly died today at the age of 73. It happens after she last week was hospitalized in her hometown Skopje because of the breathing problems.
This year Redžepova could celebrate 60-years anniversary of her singing career. Many people consider her to be the most important ambassador of Macedonian music and culture. In 2007 Redžepova was granted a diplomatic passport. Redžepova became especially famous as one of the biggest interpreters of Romani music. At the first music festival of Romani music, which was held in India in 1976, she was officially crowned as the "Queen of World Romani music".
In her career Redžepova recorded about 1,000 songs, and she released more than 500 compact discs, music cassettes and records for domestic and also foreign record labels. She also played more than 12,000 concerts and appeared in a bunch of movies and documentaries, which mainly were produced in the former Yugoslavia. Her best known single, Čaje Šukarije, is the feature song on the 2006 Borat movie soundtrack. She claimed, that the song was used without her permission.
Redžepova was also highly respected because of her humanitarian work. She never had children of her own. However she fostered 47 abandoned or deprived children during the 1970's and 1980's. Together with her husband and manager Stevo Teodosievski, who died in 1997, Redžepova raised 5 of them under her roof. She ensured a home and education for the others. Redžepova was nominated for Nobel Peace Prize twice.
Redžepova used to describe herself as a cosmopolitan person who is brought to this planet to do humanitarian work.
In the link below you can watch Esma Redžepova's performance from Malmö in 2013: