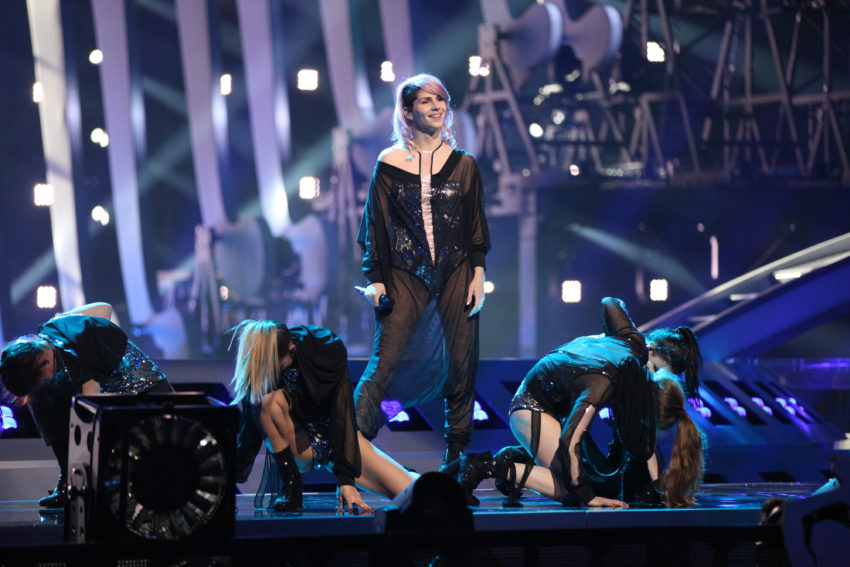 A couple of well known names will compete in the Slovenian national final. The national broadcaster received a total of 103 acts for their national final EMA 2019. A special jury has now selected the 10 finalists.
Slovenian National Broadcaster, RTVSLO, announced tonight 10 acts, which will compete to represent Slovenia in the Eurovision Song Contest in Tel Aviv next year. The jury, consisting of Lea Sirk, Mojca Menart, Žiga Klančar and Aleksander Radić, selected the following songs for the final of EMA 2019:
Fed Horses – Ti ne poznaš konjev
INMATE – Atma

 

Kim – Rhythm Back To Me

 

Lumberjack – Lepote dna
Okustični – Metulji plešejo
Raiven – Kaos

 

Renata Mohorič – Three Bridges

 

René – Ne poveš
Ula Ložar – Fridays
Zala Kralj & Gašper Šantl – Oprosti

 
Raiven has previously participated in EMA. Back in 2016, she finished second with the song Črno bel, and in 2017 she came third in the final with the song Zažarim. Ula Ložar was the first ever representative for Slovenia in Junior Eurovision back in 2014.
The next year's edition og EMA will take place in February 2019. The exact date will be announced later. The jury will select the two acts that will perform in the Super Final. The winner will be determined entirely by public televote.
Slovenia at the Eurovision Song Contest
Slovenia's first appearance in the Eurovision Song Contest took place in Ireland's Millstreet in 1993. Back then, 1XBand finished 22nd with only 9 points. Slovenia had previously been represented at the contest as part of Yugoslavia between 1961 and 1991. Four of these 27 entries were from Slovene artists.
Since 1993, Slovenia has participated in the grand final 13 times. Their best results were seventh places in 1995 and 2001, and their worst result came in 2013, when Hannah Mancini finished last in her semi-final. This year, Lea Sirk managed to qualify her country for the grand final for the first time since 2015. She finished 22nd with 64 points. In the link below you can watch her performance at Eurovision in Concert in Amsterdam: