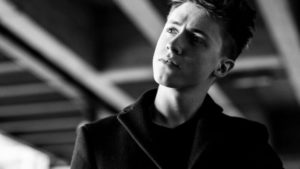 Belgian broadcaster, RTBF, have internally picked Eliot Vassamillet to represent Belgium at Eurovision Song Contest 2019 in Tel Aviv. After failing to qualify last year, can Eliot put Belgium back in the game and earn them another top 10 place?
RTBF have officially announced the name of the Belgian representative who will compete at the Eurovision Song Contest in Tel Aviv.
Eliot Vassamillet is an 18 year old student who has previously participated in The Voice Belgique, the Walloon edition of The Voice . Though he get through to the live shows he was eliminated in the first show.
Eliot's song for Eurovision 2019 will be written by Pierre Dumoulin from the Roscoe group, who also wrote Blanche's City Lights. Further details about the song will be released in February. Speaking about Eliot, composer Pierre Dumoulin, said "As soon as I saw Eliot's performance at his Blind audition, I felt he had 'that extra stuff that I'm looking for in an artist, that sensitivity and crack that's needed to convey the emotions".
Since 2010 Belgium have done well at the contest earning 4 top ten places. However, last year, Sennek became the first contestant from Belgium not to qualify in 4 years. Can Eliot put Belgium back on the Eurovision map?
You can relive last year's entry by watching our video of Sennek performing A Matter Of Time at Eurovision In Concert 2018.