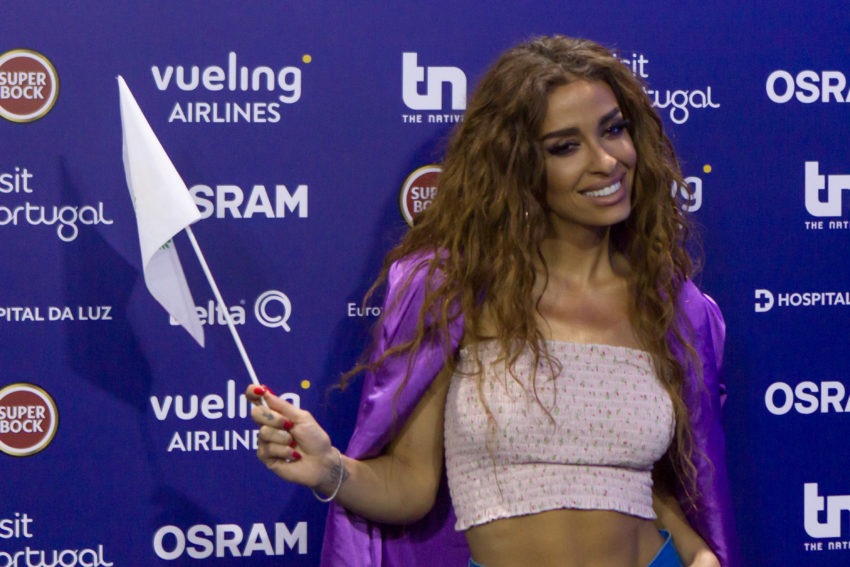 Eleni Foureira is preparing for another step in her career. She will be judge on a Greeek TV show where the goal is to create boy bands, which can do well. This year's Eurovision runner up will be joined by two other well known musicians to help the bands.
Greek TV station Epsilon presented yesterday, in a press release, Eleni Foureira as judge in a new TV show "La Banda", which will air in early October. The purpose of this show is to create boy bands, which will compete to win the show, so they can declare themselves as the best Greek band.
Eleni will be a part of the jury alongside famous Greek singer Thodoris Marantinis and one more person, whose name is yet to be revealed. It is rumoured that the third and last judge will be Mihalis Stavento. He is a well known singer and composer, who has previously been judge in the The Voice of Greece. Stavento is married to Ivi Adamou who represented Cyprus at the 2012 Eurovision Song Contest.
These days Eleni is on a tour all over Greece. Her new single Caramela made it's debut in the Greek charts, and at the concerts she will probably sing both that and her Eurovision runner up Fuego. In the video below, enjoy a performance of Fuego from Eurovision Village: