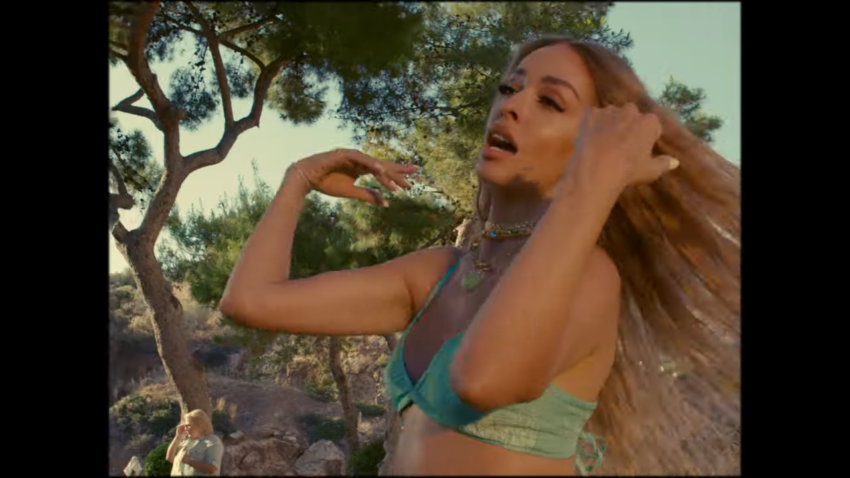 Eurovision 2018's runner-up Eleni Foureira has just launched a new song titled "Temperatura". It's a typical summer song that invites you to chill, dance, party and just simply have a good time.
The first day of summer begins officially tomorrow in the Northern Hemisphere as it is the longest day of the year. Greek and Eurovision pop star Eleni Foureira makes her contribution to the beginning of a new season with expected warm and sunny days by launching a new song titled Temparatura.
Although the title of the song is in Spanish, Eleni Foureira returns after a while with a Greek-language release.Temperatura is a recognizable, rhythmic summer anthem which combines dance pop and reggae tunes. The song is composed by Israeli composer and producer Doron Medalie, who wrote and composed several of Israel's Eurovision entries: Golden Boy (2015), Made Of Stars (2016) and the winning song of 2018 Eurovision – Toy.
The lyrics for Temeperatura are signed by Nikos Gritsis and the upcoming Jamaican singer and songwriter Richie Loop, who even participates with his vocals in the song.
Eleni Foureira's new song is accompanied by a music video which is full of summer vibes, lights and colours. Giannis Dimolitsas, who directed the video, set up a cool and carefree lounge party starring the singer and her cheerful company.
You can watch the video for Temperatura in the embedded video below: