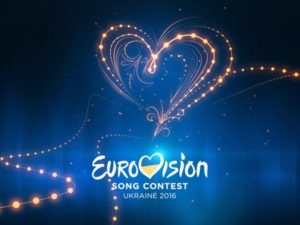 Will Ukraine be hosting the 2017 Eurovision Song Contest? That question will soon be answered. Following months of scandals and setbacks, EBU is expected to make the final descision on the 8th of December. 
Since Jamala's victory in Stockholm this year, the preparations for the Eurovision Song Contest 2017 have gone far from smoothly. On September 9th, after three sets of delays it was finally announced that Kyiv would host the contest for the second time. Now it seems like the contest is in jeopardy as Oleksadr Kharebin, Acting Director General of the NTU has publicly announced that the EBU will make a final decision on the 8th of December. That day we should know whether Kyiv is fit to host the contest or not.
Kharebin states that there are still some obstacles to be overcome. The terms of co-operation with the International Exhibition Centre (contest venue) still need to be finalised. In addition to contracts with ticket operators, tour operators, stage preparation, contracts must also be finalised with foreign contractors. Kharebin stated that "All this we will present on December 8th". He also noted that the competition can break through the bureaucracy in Ukraine. However, in October the backlog in the training schedule was reduced from three months to just one.
Other set backs
On 1st November Zurab Alasania, Director General of the Ukrainian broadcaster NTU resigned over concerns that there was not a big enough budget to organise and prepare for the contest. He stated in an open letter that he hoped that his resignation would "attract attention to the problems with the budget of Eurovision and the future Public Service Broadcaster's budget".
On November 4th Yevhen Nyschuk, the Minister of Culture for Ukraine announced that he would be taking over the responsibility or organising the Eurovision song contest.
November 14th saw the cancellation of a key press conference with the EBU. The cause of cancellation was due to severe and unexpected snow fall in the capital. Some felt this was a tactic delay as even though there were some cancelled flights, public transport was back up and running within a couple of hours. The press conference took place the following day.