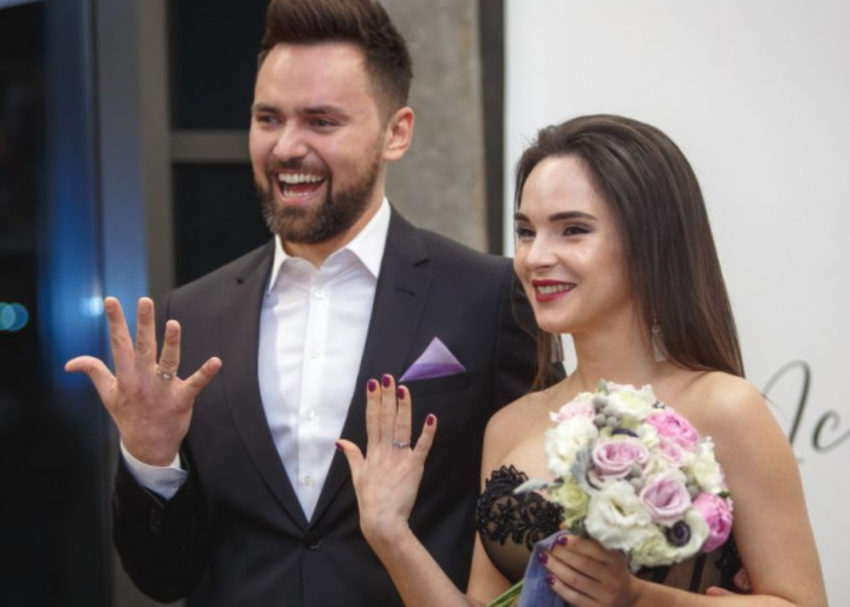 The 21st of January was a very eventful day – Timur Miroshnychenko, co-presenter of Eurovision 2017, got married to his partner, Inna Rudnyk, in the presence of his family and friends in the Ukranian capital. Congratulations, Timur and Inna!

Timur Miroshnychenko hosted the Eurovision Song Contest this year, alongside Oleksandr Skichko and Volodymyr Ostapchuk in the Ukranian capital of Kyiv. After such an exciting year, what better way to start a new one? Timur and his partner, Inna Rudnyk got married yesterday in Kyiv and celebrated at one of the city's noted restaurants.
His family and friends were there when Timur and Inna exchanged their vows, and among the guests, of course, was Oleksandr and Volodymyr and their own partners, and together they took pictures with the newlyweds.
The couple decided to make a simple and informal little party – with just a couple of friends and both their families, and, in the end, 150 guests attended. We mentioned that his Eurovision 2017 co-hosts Oleksander and Volodymyr were in the crowd, but, this year's Moldovan Eurovision representatives, SunStroke Project, were also among the guests.
     "With the best wishes at wedding day of our friend @timur.miroshnychenko and Inna!!"  – SunStroke Project posted.
In an interview with the Ukranian magazine, Viva!, Timur tells of when he first realised that he loved Inna.
'It was during Oleksandr's stag party in late July in Odessa that I realised that I loved Inna. And then, in my opinion, not even in a very sober state, at two o'clock in the morning, I wrote on a piece of paper: "I love you. Full Stop. I'll come and tell you. Full stop".' And when he came back to Kyiv, he revealed his feelings to his beloved.
 We wish Timur and Inna all the best with this new chapter of their lives! Congratulations!