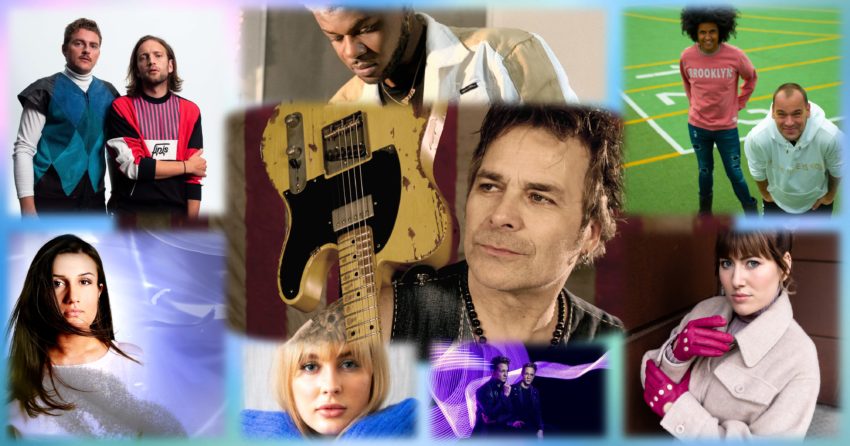 More well known names than usual, and half the songs being in Danish, this year's Danish Melodi Grand Prix will be very exciting. On Saturday, the 6th of March, Denmark will select their 2021 Eurovision entry.
On the 10th of February, the eight songs competing in this year's Danish final was released. Immediately fans concluded that the country appeared stuck in the 1980s. Several of the songs do indeed have a clearly '80's sound in their inspiration, but what stands out most in relation to the songs is probably that half of them this year is in Danish.
Among the participants, several names stand out. It's a fantastic mix of well known names and a few upcoming talents too. In particular one comeback was quite unexpected: Mike Tramp. 43 years ago he won the Dansk Melodi Grand Prix as lead singer in the band Mabel. At the Eurovision Song Contest, they finished 16th with the song Boom Boom.
Below, you can get to know the participants in Dansk Melodi Grand Prix 2021 a little better:
Chief 1 & Thomas Buttenschøn – Højt Over Skyerne (High above the clouds)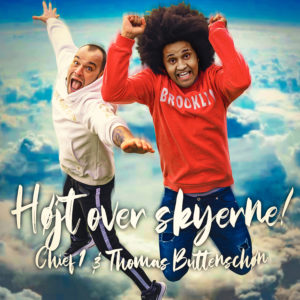 (Songwriters: Chief 1 (Lars Pedersen), Thomas Buttenschøn and Nermin Harambasic)
To Eurovision fans, Chief 1 is probably most well known as being good at winning the Danish final as songwriter, but less good at providing international results. Three times has his songs represented Denmark at the Eurovision Song Contest, and none of them scored well (1997, 2012 and 2015). To Danish fans, of a certain age, he is also known from the 1980s rap group Rockers By Choice.
Thomas Buttenschøn is well known too. Since the mid 2000s he has been an established part of the Danish music scene and has so far released six albums. His father was Danish while his mother was Zambian, but the family moved to Denmark when he was still a baby. Unfortunately, within one year in 1994 and 1995, he lost both his parents. His mum died of malaria and his dad of AIDS. Thomas himself has openly spoken about being HIV positive, he was infected by birth.
Together, Chief 1 and Thomas Buttenshøn released the single Alt Er Godt (Everything is good) in 2019.
Claudia Campagnol – Abracadabra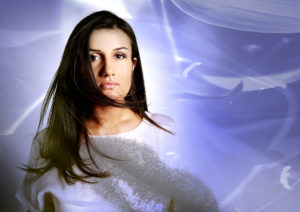 (Songwriters: Louis Jarto, Melanie Wehbe and Emil Adler Lei)
Born in Hungary, raised in Sweden and lived in Denmark the past eight years, where she now feels at home. 34-year-old Claudia Campagnol is trained at the Malmö Academy of Music, and she is a well established jazz singer in Denmark. Both her parents were professional musicians, and she started playing the piano herself at the age of 4. In 2019, she released her debut album I'm Strong. She was nominated for the Danish Music Awards Jazz 2019 in two categories: 'Best Vocal Album' and 'Best New Act'.
One of the songwriters; Emil Adler Lei has a two-year running streak to defend. He co-wrote both the Danish winning entry in 2019 and 2020.
The Cosmic Twins – Silver Bullet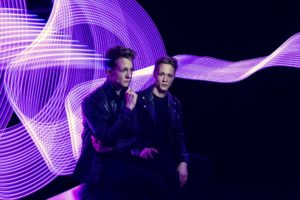 (Songwriters: Gisli Gislason, Rasmus Duelund, August Emil and Lise Cabble)
'The Danish Jedward'… this comparison isn't all wrong. Here we have two energetic young twins; Chris and Alec Andreev. They became well known to the Danish audience when they took part in the TV talent show LIVE on DR, in which they had household Danish rock mama Sanne Salomonsen as their mentor.
Their debut EP Save Me had just been released prior to the shows, and shortly afterwards Let's Hurt Tonight was released as a single. In 2019, You´ll Be Just Fine came out. Positive reviews followed – and now, the twins are ready to spread beyond the borders of Denmark, should they win the Dansk Melodi Grand Prix.
Among the songwriters we find legendary Lise Cabble who has won Dansk Melodi Grand Prix four times – and won Eurovision once; in 2013 with Only Teardrops sung by Emmelie De Forest.
Emma Nicoline – Står Lige Her (Standing right here)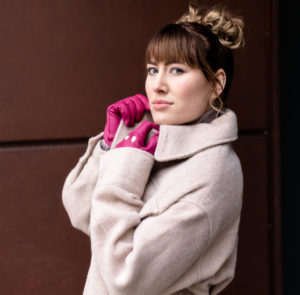 (Songwriters: Emma Nicoline, Jeppe Pilgaard, Jacob Jørgensen and Adam Kalwa)
24-year-old Emma Nicoline is facing her first ever TV performance when she goes on stage in Dansk Melodi Grand Prix. Five years ago, she was in a car accident, which still follows her as she physically is unable to work full time, but that's not holding her back. She just signed her first record deal, and is looking optimistic at things.
Emma Nicoline co-wrote the song herself, and it's very personal to hear as it's written to a friend who had problems asking for help.
Fyr & Flamme – Øve Os På Hinanden (Practice on eachother)
(Songwriter: Laurits Emanuel)
This duo consist of musician Laurits Emanuel and actor Jesper Groth on vocal. In the summer 2020, they broke through with their debut singles Kamæleon and Menneskeforbruger. Both became hits, and now they are back with their 1980s inspired sound.
Laurits released a solo album six years ago, and Jesper is a well known actor known from among others the TV series Sygeplejeskolen.
Laurits Emanuel wrote their Dansk Melodi Grand Prix entry Øve Os På Hinanden.
Jean Michel – Beautiful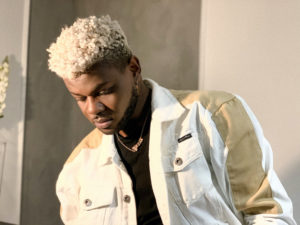 (Songwriters: Clara Sofie Fabricius, Johannes Nymark, Andreas Jensen and Jesper Hjersing Sidelmann)
He is 33 years old, born on Haiti, adopted to the Faroe Island, and has been through quite a roller coaster ride musically. In 2012, he took part in X-Factor. He was put together with Nicoline Simone to form a duo, and quite quickly they became top favourite to win. Just before the 5th live show, Jean Michel pulled out. He explained back then, that he didn't have his heart in it. It however didn't take long before it was revealed that his musical partner Nicoline Simone was involved in a drug case and was convicted for one and half year. Since then, he has amomg other been things starring in musicals like Hair and Hairspray.
One of the songwriters on this song is Johannes Nymark. He represented Denmark in 2016 as part of Lighthouse X.
Mike Tramp – Everything Is Alright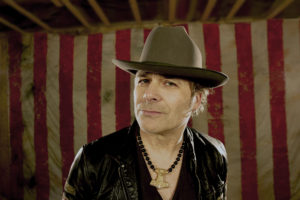 (Songwriter: Mike Tramp)
As Mike himself puts it 'My name is very well known in Denmark, but very few people know my songs'. At the age of 60, Mike has experienced a lot, musically as well as private. In the late 1970s, he was a part of the boyband Mabel which shot to extreme fame in Denmark in 1978 when they won the Danish final. The group split up a few years later, and Mike became a well known heavy rock singer in the bands White Lion and Freak Of Nature. In the mid '90s, he went solo, and by now, he has released 12 solo albums.
Nanna Olivia – Hvileløse Hjerter (Restless hearts)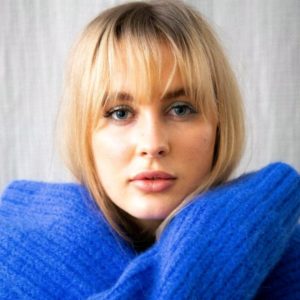 (Songwriters: Anna David, Nicolai Levring and Casper Sørensen)
She is 22 years old and a design student. Nanna Olivia is rather unknown to most Danes. She is not without experience though. At the age of 10, she took part in the TV show AllStars. Here she was a part of a choir led by Danish singer and songwriter Anna David, who is also one of the songwriters on this song. Anna David and Nanna Olivia kept contact through the years, but with pandemic and studies, it hasn't been that easy the past few years – until Anna David asked Nanna Olivia to try this song as Anna David herself thought the song needed a younger singer than herself.
Anna David herself took part in Dansk Melodi Grand Prix in 2014 with the song It Hurts.