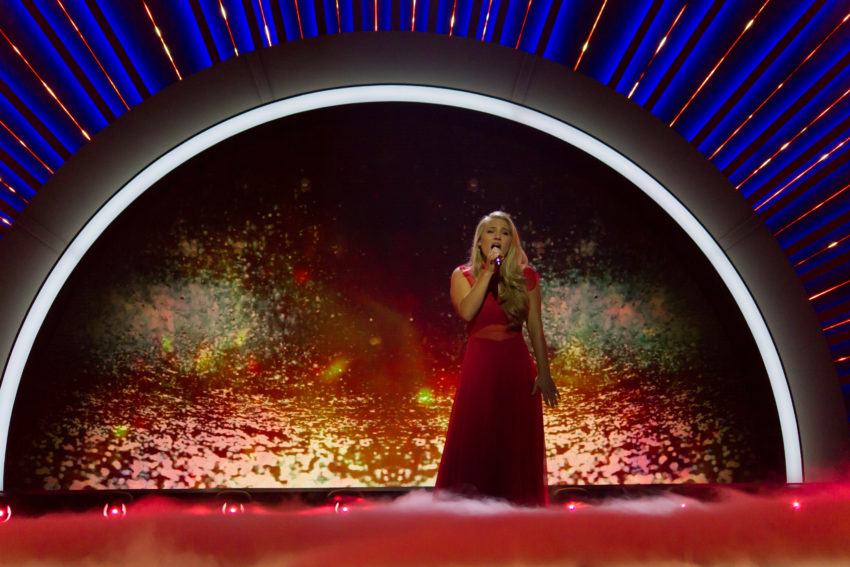 The line up for next year's Melodi Grand Prix final in Denmark will be stronger than before. Changes to the national selection resulted in an increase in the quality level. That's at least the words from the Danish broadcaster after they have listened to all submitted entries.
Denmark won the Eurovision Song Contest in 2013, but since then its results have been rather shaky. A 9th place to Basim and his Cliché Love Song on home field in 2014 was quite ok, but it was followed by two years where the country didn't make it to the final, and even scored its worst ever Eurovision result.
This year, Danish-Australian darling Anja Nissen was to bring the country back on track. She did go to the final – but just barely – and a 20th place was significantly worse than expected. A better starting position in the final might have improved Anja's result – she was sandwiched between favourite Italy and winner Portugal – but it wouldn't have given a top ranking.
In order to change this line of bad results, Danish broadcaster DR launched a bunch of changes to its national Eurovision selection. The purpose was clear: By asking for a more professional approach from the broadcaster, the line-up would be stronger, and as such the country has an increased chance of selecting a song which has what it takes to appeal internationally.
Did it work? According to the DR's Head of Entertainment, and newly elected EBU Reference Group member, Jan Lagermand Lundme it did.
It's an extremely strong field we have this year, and it actually makes it hard for us to select the 10 songs. I am extremely grateful that so many skilled songwriters send songs to us, and that they have taken the task really serious this year. It will be 10 super cool songs we will see on the stage in Aalborg.

Jan Lagermand Lundme to dr.dk
The 2018 Melodi Grand Final takes place on the 10th of February – live from Aalborg, North Jutland. The city last hosted in 2015 where Anti Social Media won with the song The Way You Are. Refresh your memory in the video below and decide for yourself whether or not it was fair that they didn't make it to the Eurovision final.
Tickets for the Danish final goes on sale Thursday the 25th of October 2017 from DR Billet. Prices vary from 215 DKK for limited view to 465 DKK for seats in the best category.