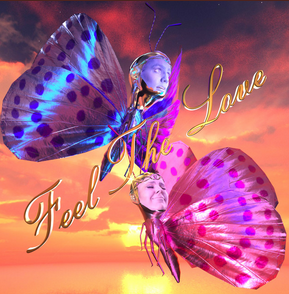 Daði Freyr joined forces with Ásdís María Viðarsdóttir on their new single 'Feel the Love'. The Icelandic representative started new year sharing his music. With just a couple of months for the Eurovision 2021 to start, is this a tease of Daði Freyr's entry?
Daði Freyr has released a new single for New Year. Feel The Love is a positive disco pop song. Daði Freyr collaborates with Ásdís María Viðarsdóttir in his most recent single. However, they have previously worked together in Ásdís's song Náum Aðeins Andanum.  The song is available in Ásdís most recent album.
Daði Freyr has been active recently. He has not only been confirmed as the 2021 Iceland representative by RÚV. He also released the song Every Moment is Christmas with You for the last Christmas season.
In Feel The Love, Daði and Ásdís invite the audience to shine with their own light and ignore the negativity of people who might let them down. In the music video embedded below, the main character is cleaning a dance floor after the party was over. As the video progresses we can see him when he's alone, and dancing like he's the queen of the party.
Who is Ásdís María Viðarsdóttir?
ÁSDÍS is an Icelandic singer. She participated in Söngvakeppnin 2014, the Icelandic national selection, with the song Amor. She advanced to the national final but was later eliminated. In 2020 she colaborated with Gromee (Poland 2018) in the single Worth It. She has colaborated with Daði Freyr in her latest album.