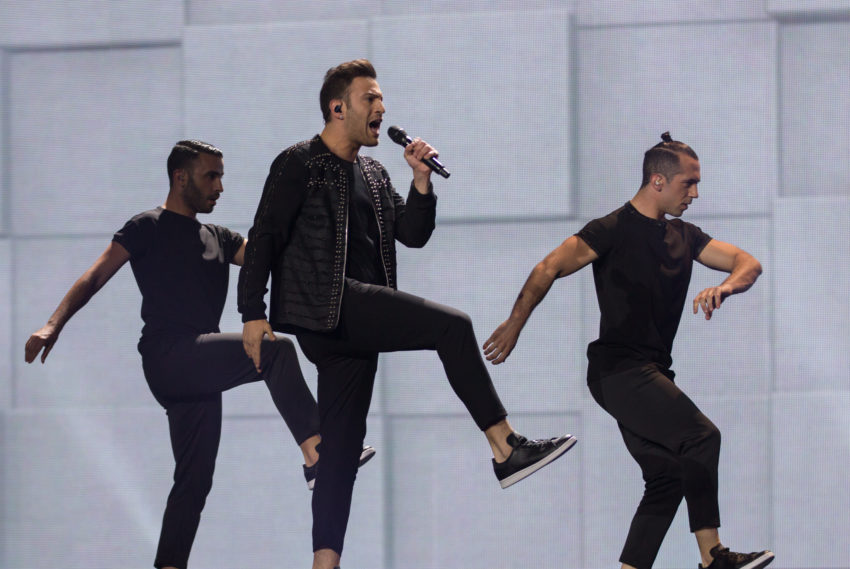 More details surfaced today as to how Cyprus is going to put together its representation for the upcoming Eurovision Song Contest. It had already been alluded to that the song would be internally selected, but how about the performer? And what will a certain Mr. Christer Björkman have to do with the project?
It turns out that Cyprus will be putting together a talent show in order to select the artist that will be representing it in Lisbon next May. The objective appears to be a search for new, fresh talent. It has been reported that each applicant will be expected to submit a video of themselves that showcases their vocal ability. The qualifiers from this initial 'audition' phase would be selected internally by a jury. It is understood that there will be different phases, including live shows, that will culminate in a final, where the winning artist will be chosen jointly by a professional jury and public vote.
Interestingly, it is highly rumoured that Christer Björkman, having done so already back in 2015, will be returning as a juror for the Cypriot final. After representing his native Sweden on home ground in Eurovision 1992, Björkman went on to become an instrumental figure of both Swedish national selection Melodifestivalen as well as the Eurovision Song Contest itself, winning along the way the accolade 'Mr Eurovision'.
For quite some time, it has been expected that Cyprus will be selecting internally the song that will represent it in next year's contest. Rumours suggest that CyBC, the country's public broadcaster, has already been in talks with songwriter Alexandros Papaconstantinou in regard to the Cypriot entry for 2018. Swedish born Papaconstantinou, also known by the pseudonym 'Alex P', is of Greek origin and has co-written past Eurovision entries Yassou Maria (Greece 2007), Always (Azerbaijan 2009) and La La Love (Cyprus 2012). The composer is also expected to be a member of the jury.
Discussions are supposed to be almost finalized. An official announcement in regard to all the details concerning the Cypriot selection for Lisbon 2018 is currently expected in the first week of September.
The Swedish connection is not something new for Cyprus. The country's entry last year, Gravity, was created by Swedish composer Thomas G:son. Sung by internally selected artist Hovig, the song managed to qualify Cyprus from the semi-final stage for a third time in a row and went on to attain the 21st place in the 2017 Grand Final. In the following video, you can watch Hovig performing Gravity on the Eurovision stage. Pay special attention to the intricate presentation as Charis Savvas, the entry's director/choreographer in Kyiv, is also expected to be entrusted with next year's stage direction.
Don't miss our video from Kyiv with Hovig answering our Would You Rather questions further below, too.