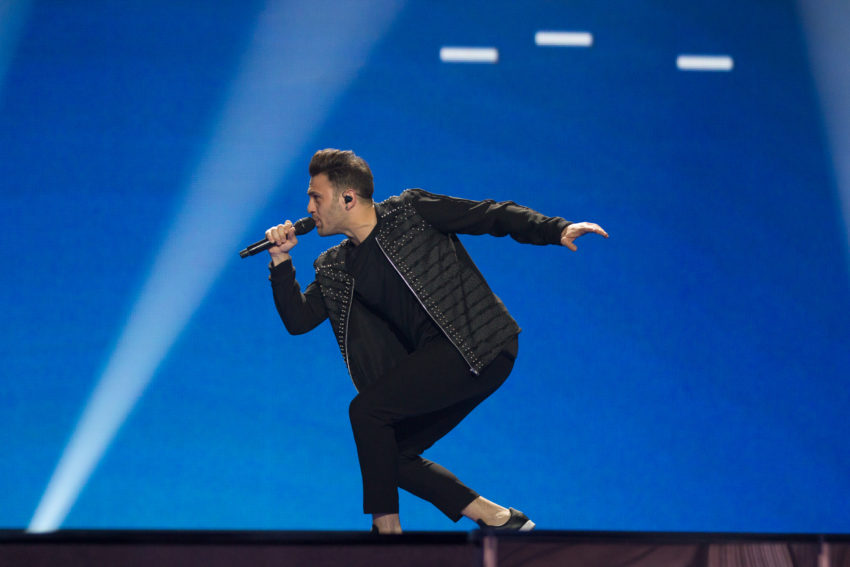 Cypriot broadcaster CyBC revealed details in regard to the country's 2018 Eurovision entry and its composer. Exactly what is the country doing in order to keep Cyprus in the final for next year's contest as well?
After a teaser yesterday, there is now official news from Cyprus.
As we reported earlier, the Cypriot selection for 2018 will involve a televised competition to find an act who will then go on to sing an internally selected entry song. It is believed that, in regard to the singers, the emphasis will be on fresh talent
The competition itself will consist of three phases. Those interested in participating will be initially called to submit a video showcasing their vocal ability and, one would assume, overall presence – this video should be submitted to the broadcaster latest on the 20th of October 2017. The first phase will be about selecting the best of these video entrants. The qualifiers to the second phase will then have to audition in person for a chance to make it to the 'final', third phase.
It is understood that the final for the search of the Cypriot entrant will be televised live some time in January and will consist of a maximum of four to five qualifiers from the second phase. The winner will be decided jointly by televote and a professional jury consisting of Swede 'Mr Eurovision' Christer Björkman, Alex Papaconstantinou, the composer of the Cypriot entry for 2018, and Charis Savvas, who is expected to return as the stage director and choreographer for Cyprus for a second year in a row.
Judging by Alex Papaconstantinou's previous Eurovision offerings Yassou Maria (Greece 2007), Always (Azerbaijan 2009) and La La Love (Cyprus 2012) – which the songwriter and producer co-wrote – perhaps we should expect an uptempo number for Cyprus 2018. In any case, it is though that the Cypriot entry will be presented to the public some time in March.
As mentioned previously, in Swedish-Greek Papaconstantinou (also known as Alex P) and returning juror Christer Björkman, CyBC seem to continue a tradition of collaborating with experts who have a link to the Scandinavian country – Gravity, the 2017 Cypriot entry, was created by Swedish composer Thomas G:son.
In the following video, you can watch Hovig performing Gravity on the Eurovision stage. Pay special attention to the intricate presentation as Charis Savvas, mentioned above, was also Cyprus' stage director/choreographer in Kyiv.
Don't miss our video from Kyiv with Hovig answering our Would You Rather questions further below, too.