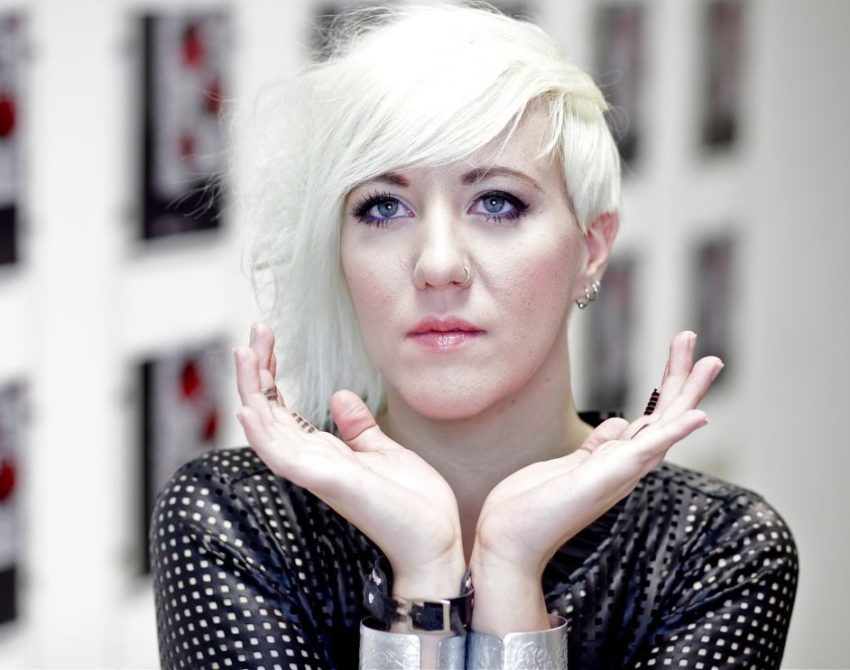 The music video for this year's Croatian entry Lighthouse by Nina Kraljić has premiered this morning on the Croatian national broadcaster HRT (Hrvatska Radio Televizija). The video is now also available for online viewing.
If you thought that the video of Nina Kraljić's song would be focusing on images of lighthouses, you were wrong. Surprisingly, there are no images of a single lighthouse at all – contrary to the first one released. The Croatian entry's video is a story about Nina's fight with her dark side that serves as a metaphor for life's problems.
Filip Filković Philatz directed the video, and Nina says that Filip's final product is very identical with her first impressions and feelings about the song. In the video there are people in dark clothes, who symbolize a sort of threat. Nina's appearance in white represents a contrast to this darkness and shows that she is not upset by the worries from the every day. Actually, the singer's white clothes are a symbol of hope, which is expressed throughout the lighthouse mentioned in the song.
Please do try our little quiz with five quick questions about Nina and her entry. Did you score well? Don't forget to brag about the result.
Nina has 2 tattoos dedicated to whom? Check your knowledge in this quiz.
According to Nina Kraljić the video of Lighthouse will be available on her official YouTube channel by the end of this week, but it is already available on other channels. You can watch the Croatian video in the link bellow: