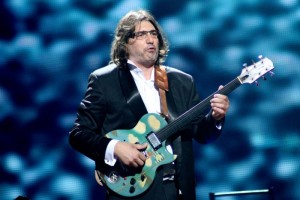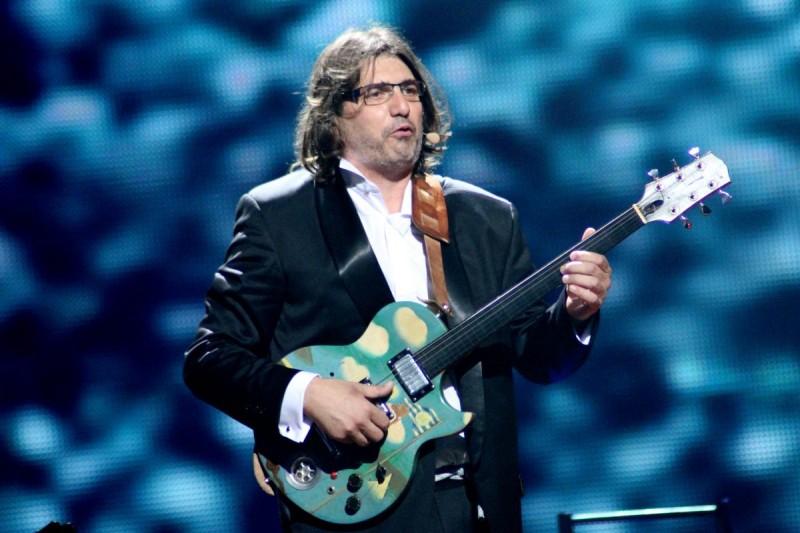 Former Montenegrin Eurovision participant Rambo Amadeus is up for a come back. That we just learned as Serbian Television (RTS) revealed the acts who will participate in Beovizija 2018, the show to choose their Eurovision Song Contest entrant for this year. 
Beovizija 2018 will be a return to a national selection after years with an internal selection. The list of participants includes a former Eurovision participant and quite some former national finalists. This year's edition will be held in the second half of February. The actual date will be announced later.
In total, broadcaster RTS had recieved 75 potential entries for the 2018 Eurovision Song Contest. They have been cut down to the list, which you find below.
The potential contestants for this year, have been confirmed by RTS as:
Ivan Kurtić – Neither Sun, Nor Moon (Ni sunca, ni meseca)
Rambo Amadeus and Beti Đorđević – You're Gone (Нема те)
Boris Režak – Fairy (Vila)
Danijel Pavlović – The Rose of Destiny (Ruža sudbine)
Sanja Ilić and Balkanika – Our Children (Naša deca)
Srđan Marijanović – If Only I knew (Bar da znam)
Osmi Vazduh and Friends – Wake Up (Probudi se)
Dušan Svilar – Under the Locust Tree (Pod krošnjom bagrema)
Saška Janković – Song for You (Pesma za tebe)
Biber and DJ Niko Bravo – This Morning(Wedding Guests) (Jutros (Svatovi))
Koktel Balkan – Because (Zato)
BASS – Tired (Umoran)
Lana and Aldo – The Strongest of All (Jača sam od svih)
SevdahBABY – Let's Dance Now (Hajde da igramo sada)
Maja Nikolić – Wonderland (Zemlja čuda)
Lord – Just Let It Turn (Samo nek se okreće)
Igor Lazarević – Get Away From Me (Beži od mene)
RTS makes aware of that they have the right to change the artist and/or the song, should there be any issues with either of them.
Rambo Amadeus represented Montenegro in 2012 with Euro Neuro. Dušan Svilar participated in Beovizija (Beosong) in 2013 and came 2nd in the final. Boris Režak is from Bosnia and he participated in the Bosnian-Herzegovinian national selection in 2001 where he ended 5th. Maja Nikolić also has quite some national final experience as she participated in Beovizija four times before: 2003, 2006, 2007 and 2013.
Well known songwriters
Maja's song for 2018 is written by Vladimir Graić, who wrote the Serbian 2007 winner, Molitva. Danijel Pavlović's song is witten by Marina Tucaković. She has composed the lyrics of the Serbian entries for Eurovision Song Contest 2010 Ovo Je Balkan, 2012 Nije ljubav Stvar and also 2013 Ljubav Je Svuda.
Danijel' song is produced by Marko Kon, who represented Serbia in 2009 with Cipela. Marko has also produced Igor Lazarević's song this year.
Serbia At The Eurovision Song Contest
Serbia has appeared as an independent nation at Eurovision, ten times. They won with their very first entry Molitva by Marija Šerifović.
Since then they have qualified to the final, six out of nine times. Their second best result came in 2012 with Nije ljubav stvar by Željko Joksimović, when they finished third.
Last year, having opened the second semifinal, Tijana Bogićević and In Too Deep, failed to reach the final. Enjoy her performance below.