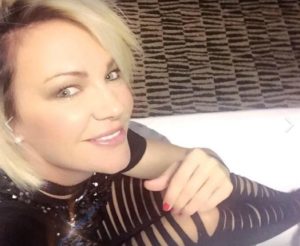 Several well known names have already expressed an interest in representing Belgium at the 2018 Eurovision Song Contest. We take a closer look at some of those who might be in the spotlight when broadcaster VRT now goes for an internal selection.

Since 2010 Belgium has achieved impressive results at the Eurovision Song Contest. In the past three years the country managed to proceed to the Grand final, with Loïc Nottet in 2015 (4th), Laura Tesoro in 2016 (10th) and Blanche this year (4th). Furthermore Roberto Bellarosa earned 12th position in 2013 and Tom Dice a 6th place in 2010.
Four of these entries were chosen internally by the broadcaster for the French speaking part of the country, RTBF. Maybe that's why VRT, the Flemish broadcaster, has revealed they will go for an internal selection for a suitable artist and song for 2018.
Several Flemish artists have already shown their interest in participating for Belgium. Let's take a closer look at these candidates.
1. Natalia
Natalia Druyts (36) immediately said that she would be interested in defending the Belgian flag, but only if she would be chosen internally and with a proper song. Natalia is one of the most successful singers in the Flemish part of Belgium. She came second in Idols 2003 and already participated in the Belgian selection for Eurovision in 2004 where she came second with the song Higher Than The Sun.
She also sang duets with international stars like Anastacia.
2. Kate Ryan
Kate Ryan (36) is not an unfamiliar name in Eurovision, since she already defended Belgium in 2006 with Je t'adore. Despite being a hot favourite to do well in the competition, she stranded in the semi-final with a 12th position.
Over the years, she has several times said that she said she would be interested in participating in Eurovision again.
Kate sang a duet with Swedish Eurovision winner Charlotte Perrelli, Little Braveheart, for her album Electroshock back in 2012.
3. Belle Perez
Belle Perez (41) has also showed interest in representing Belgium in 2018. She's born in Belgium, but has Spanish nationality, since both her parents are Spanish.
She is best known for her passionate Latino singing style and enjoys big success in Flanders, The Netherlands and Germany.
Belle participated in the Flemish national selection two times. In 1999 she stranded in the semi finals with the song Hello World, and in 2006 she achieved a 3rd place with the song El Mundo Bailando, sung in Spanish.
4. Isabelle A
Isabelle A (42) had some great hits in Flanders in the nineties as a teen idol. Back in 1999, the Belgian broadcaster asked her to participate in Eurosong 99 with her band Natural High. They managed to reach the national final with the song Finally, but ended up second last that night.
Today she also has stated an interest in an internal Eurosong procedure.
5. Ozark Henry
Ozark Henry (47) has no Eurovision connection yet, but has stated that he would be interested if chosen internally for it. His music style is alternative, avant-garde, pop & rock.
He is best known for his songs Rescue and Sweet Instigator.
6. De Romeo's
De Romeo's consists of 3 male singers: Chris Van Tongelen (49), Davy Gilles (41) and Gunther Levi (41).
They have already mentioned their interest in representing Belgium at the Eurovision earlier this year. Back in April they stated: "We are very interested in participating and taking this project seriously. The only condition is that we don't want to compete in a selection. If we are chosen internally, we will produce several songs, from which the public can choose our entry."
Besides these artists, some others have also shown their interest in representing Belgium in 2018, such as Tom Helsen (40) and Gene Thomas (44).
Above-mentioned names are all established values and have achieved many hits in Belgium and beyond. However, it could very well be that the VRT will be going to the other side, and choose a beginning artist.
Belgium's latest successful Eurovision artists Tom Dice, Roberto Bellarosa, Loïc Nottet, Laura Tesoro and Blanche were all 20 years old, or younger, when they sang at the Eurovision Song Contest. Furthermore, all of them have participated in a "The Voice" or "X-factor" edition in Belgium. Therefore, it could well be that this tradition will be continued.
Tell us your opinion, what is your preference? One thing is certain: Belgium is definitely trying hard to maintain its success at Eurovision.
In Belgium, Flemish broadcaster VRT and Walloon broadcaster RTBF take turns at competing in Eurovision. This year's Blanche represented RTBF, so in 2018 it's VRT's turn.
In the video below you can check out Blanche at this year's Eurovision Song Contest – here in a special Full Stage View in 4K: