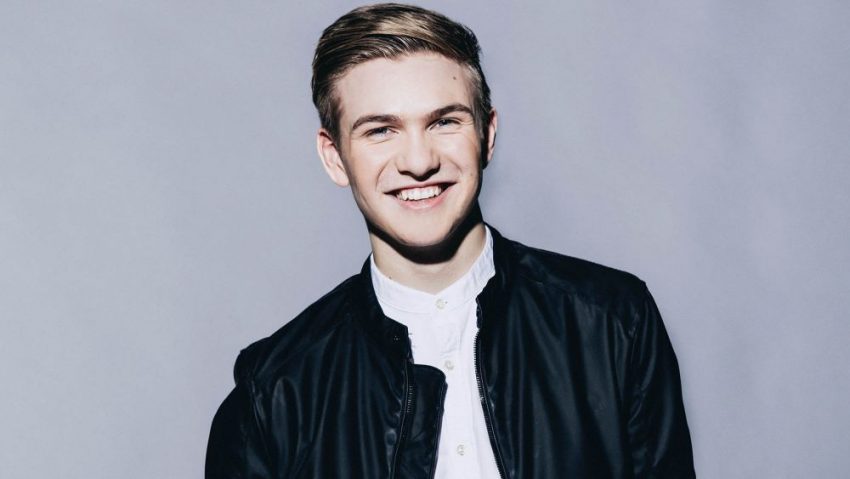 Tonight the Söngvakeppnin 2018 final was held at the Laugardalshöll in Reykjavík, where Iceland chose their Eurovision Song Contest 2018 representative.
Six songs made the final from two previous semi-finals.In the end, Ari Ólafsson and  Our Choice  was chosen as this year's Icelandic entry.
The Show
Robin Bengtsson opened the show, starting backstage as he did for Sweden at last years Eurovision, with his song I Can't Go On. He was sporting a newly shaven head.
Svala sang an acoustic version of Paper during the first set of voting.
After a new song, a dark haired Emmelie De Forest sang the 2013 Danish winning song Only Teardrops.
Last years runner up Daði Freyr Pétursson sang as the final two songs were being judged.
The Jury
Robin and Svala made up the foreign jury, along with Danish Eurovision winner Emmelie De Forest.
The Songs
Fókus – Battleline
Iceland's answer to Steps though they look a little larger, but surely they can't be older.This is a nice piece of harmonious pop and choreography. The group were all dressed in red and if Iceland go for a simple nice song, this is the winner.
Áttan – Here for You
There have been six Áttan's in the past singing this soulful mellow ballad which has a bit of a beat about it.  Tonight though more focus was placed on the lead male and female singer. The less said about some of the vocals the better. The audience seem to love this one.
Ari Ólafsson – Our Choice
This is the best melody in the contest. The lyrics are maybe a little cheesy, but the vocals are outstanding. Fair enough Iceland has sent entries like this before. This is the type of song that can make the final for them again. Ari sang the song and reached the high notes in a velvet suit.
Heimilistónar – Kúst og fæjó
OK this is fine for a quick laugh, but seriously Eurovision stopped liking this type of rubbish long ago.  Four colourfully dressed ladies all game for a laugh but surely not a serious contender. Watch it win.
Aron Hannes – Gold Digger
Probably the most relevant song for today. A bit Bruno Mars like but that isn't always a good thing. Aron and his backing singers and dancers have had their costumes, well through the washing machine to get them shiny white. If Iceland wants current this is the song they will choose.
Dagur Sigurðsson – Í stormi
A powerful Nordic type song. One problem, we already have one from Denmark. The singing is probably the most explosive of the night. Being in the home language will probably work in its favour. Dagur needed no fancy tricks to sell his song.
The Results
The jury and the public voted and in the first round the scores were
Fokus 25950
Áttan 13997
Ari Ólafsson 35861
Heimilistónar 31802
Aron Hannes 30938
Dagur Sigurðsson 44730
The two highest songs Our Choice and Í stormi were performed again in a two way sing off, and you now know who won.
Iceland At Eurovision Song Contest
It was such a big deal way back in 1986 when Iceland debuted with Icy and Gleðibankinn. Nowadays though, Iceland is creating history as one of the longest length competitors who hasn't won.
They came close in 1999 and 2009 with Selma and Yohanna.
Svala completed a hat-trick of three Icelandic entries missing the final in a row. The years ending in nine seems good to them. Maybe if they don't do well this year, 2019 will be their year.