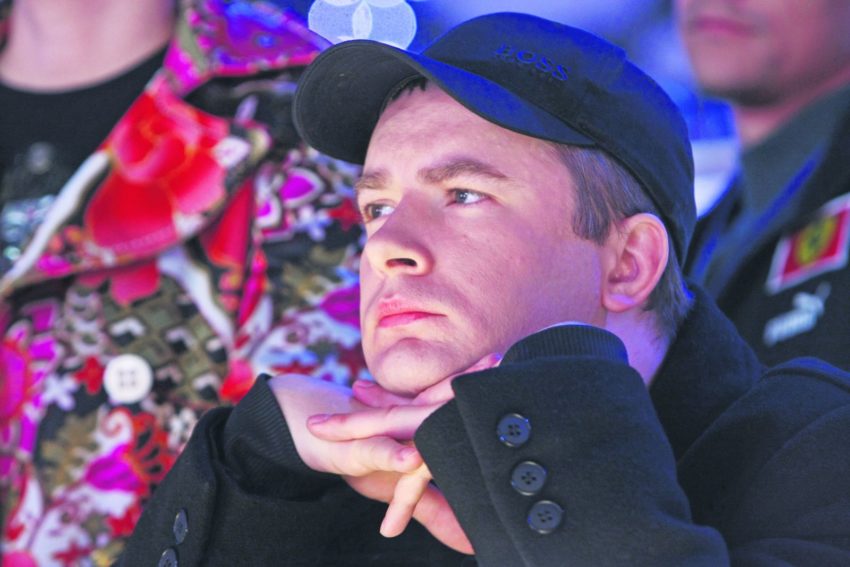 "Eurovision with us, is always trash". Andriy Danylko has openly criticised plans for the 62nd Eurovision Song Contest 2017 which is to be held in his home country of Ukraine. This comes weeks after the EBU gave Kyiv and the NTU the green light to host the competition.
Andriy Danylko better known by Eurovision fans as Verka Serduchka has given an interview to Gordonua criticising the plans made by the NTU for the Eurovision Song Contest 2017. Andriy Danylko is also part of Ukraine's expert jury this year to help find a worthy candidate to represent Ukraine at home next year. He is joined by Konstantin Meladze and this year's victor Jamala.
Speaking about the choice of the International Exhibition Centre which has been named as the venue for next years contest, Danylko said "I don't understand why they chose that site. Why did they not chose the Palace of Sports?". He then added "It seems to me that it would have been better to do it in the (city) centre, (where there are) restaurants, cafés…" He suggested that the Internation Exhibition Centre leaves visitors with little choice but to rely on public transport to get to and from the contest venue. The international Exhibition Centre is roughly 20 minutes drive from the centre of Kyiv and is located on the left bank of the Dnieper River. The Palace of Sports is located in the centre of Kyiv, close to the Olympic stadium. It is also within walking distance of Independence Square, albeit a fairly long walk.
The Ukrainian showman also stated that he didn't want next year's contest to be shameful and furthermore hopes that the competition will be held at a decent level. He wishes that visitors that come to the Ukrainian capital next year can relax, have fun and not feel uncomfortable.
Danylko also felt that people were worried in 2007 that the competition would be returning to Ukraine for a second time. He represented Ukraine as his alter ego Verka Serduchka in Helsinki. His song Dancing Lasha Tumbai received 235 points. This meant that he came in 2nd place as Marija Šerifović scored 33 more points than the Ukrainian and took victory with her song Molitva. The contest then went to Belgrade in 2008.
The theme art and slogan for next years contest is due to be announced this week. The NTU also announced that they were looking for volunteers to work at the Eurovision Song Contest in Kyiv. The submissions opened on the 19th February and will close on the 17th February. 750 Volunteers are needed to help out at the Press Centre, Fan Zones, Backstage and at other official venues.
You can see in the video below why the contest will be taking place in Kyiv this year. Here is Jamala's performance of the winning song 1944: