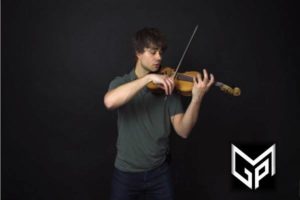 On Saturday, former Eurovision winner Alexander Rybak takes part in the Norwegian selection again. He knows what he is up against as he has been doing his own little violin jam of all the songs in the competition. 
Norway will on Saturday the 10th of March, pick its 2018 Eurovision Song Contest representative. Alexander Rybak who won the contest back in 2009 with the song Fairytale is one of the participants. Under the voting system in 2009, his 387 points were the highest any songs had scored in Eurovision. Now, that the voting system changed, he is back for another attempt, maybe to set the record once again?
If Alexander doesn't win this year's Norwegian Melodi Grand Prix final, he might however just be available should the winner be in need of a violin player in his or her performance in May in Lisbon, Portugal. He is ready for it. That he proves in a new video where he goes through the songs from his competitors – of course on his famous violin.
Take a look at this Melodi Grand Prix violin jam in the video below:
Alexander Rybak performs last of the 10 Norwegian finalists. His entry is called That's How You Write A Song. Among the other participants are two other former Eurovision participants. Stella Mwangi (2011) and Aleksander Walmann (2017) are also ready to once again represent their country. If you add that Kjetil Mørland and JOWST are taking part as songwriters, you get to a total of five Eurovision participants who are in this national final. That's pretty impressive.
Update:
Aleksander Walmann loves what Rybak's violin adds to the song Talk To The Hand. On his social media, he gave the promise to bring Alexander Rybak with him to Lisbon – on stage to sing and play, if he wins. He even used the hashtag #AleksandAlex.