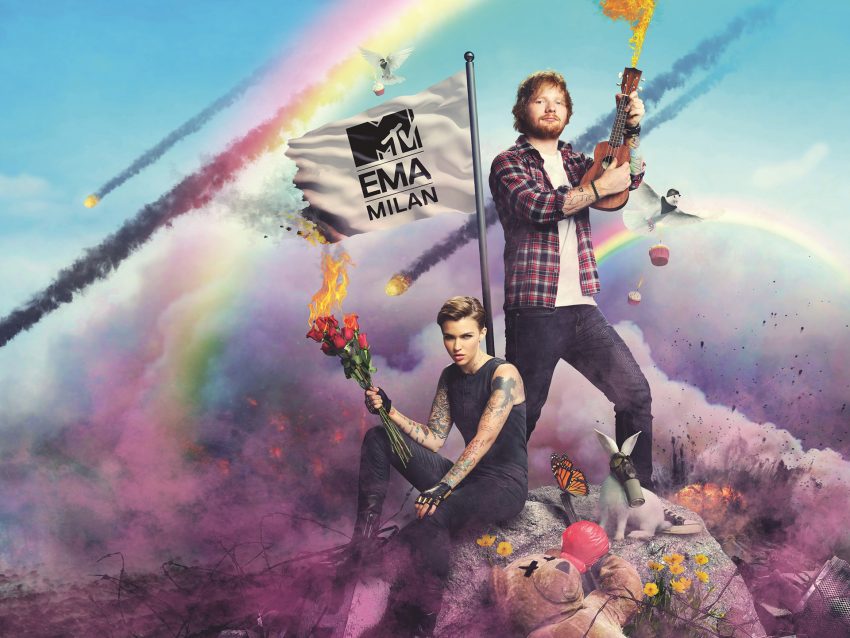 Three former Eurovision Song Contest participants have won the 2015 MTV Europe Music Awards for Best Act for their regions. They will now face each other and artists from all over the world for the Best Worldwide Act.
Lena, Marco Mengoni and Daniel Kajmakoski all won the 2015 MTV Europe Music Awards for Best Act for Germany, Italy and the Adria region respectively.
Lena wins "Best German Act"
2010 Eurovision Song Contest winner Lena, has taken the German prize for the third time now, having won it previously in 2011 and 2013. The 24 year-old chart-breaker took the award, not without facing fierce competition by artists like singer-songwriter Andreas Bourani and Dance Music superstar Robin Schulz.
Marco Mengoni wins "Best Italian Act"
Sanremo winner and Eurovision 2013 contestant Marco Mengoni adds another award to his shelf. This is the third MTV regional award for the Italian, who also won Best European Act in 2010.
Daniel Kajmakoski wins "Best Adria Act"
This year's FYR Macedonian Eurovision representative Daniel Kajmakoski wins the Adriatic region award, beating internet sensations 2Cellos and legendary punk band Hladno pivo. He is now the third Eurovision artist to win Best Adria Act. The previous winners are Laka, who represented Bosnia and Herzegovina in 2008, winning the MTV award that same year, and hip-hop duo Who See, who won in 2012 and represented Montenegro in the Eurovision Song Contest the following year.
Another Eurovision Song Contest act to be nominated this year was girl-group Serebro, who represented Russia at the 2007 contest, but lost their regional category (Best Russian Act) to MBand.
All the regional winners are competing for Best Worldwide Act. The awards will be presented on October 25th, in Milan, Italy. For more information, visit mtvema.com.