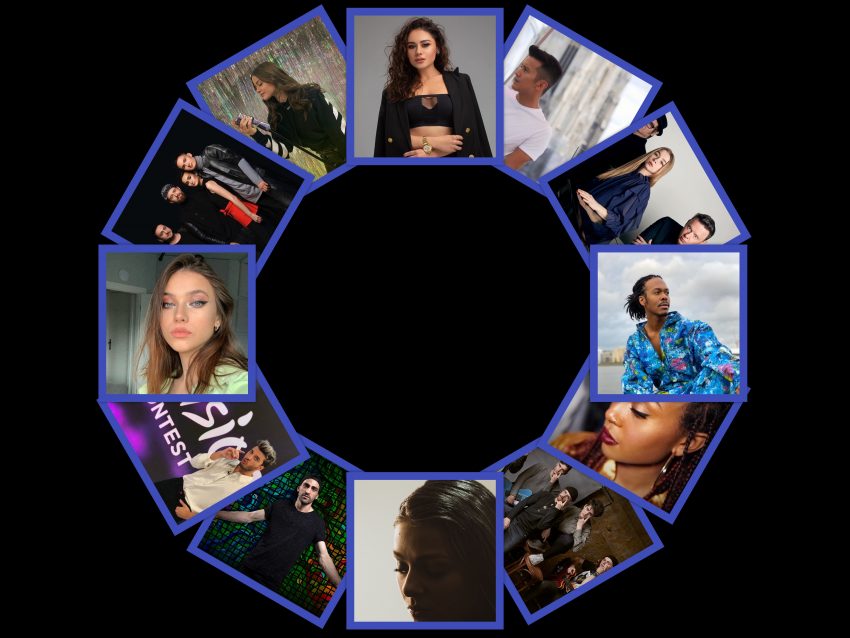 A total of 12 acts from the cancelled 2020 Eurovision Song Contest have either confirmed themselves or via the broadcaster, that they will represent their country at the contest in 2021 instead.
41 artists were busy preparing for what in many cases would be the highlight of their career so far. Many had been through a tough national selection to reach that point, and others had been internally selected by their broadcasters. They all had in common that they were looking forward to face the Eurovision fans, the international press and approximately 180 million TV viewers.
In the past few weeks, their dreams were chattered by the coronavirus pandemic. All over the world people got infected, many with serious affects, and unfortunately the Covid-19 disease is taking loved ones away from us. With Europe as the new epicentre, most of us now lives in more or less isolation. A majority of us works from home – and travelling is currently impossible. With one event after the other cancelled or postponed, the European Broadcasting Union had to take the unfortunate step to cancel the 2020 Eurovision Song Contest. 41 acts were left with broken dreams – but for some of them, they have been restored as they have been confirmed as participants for next year's contest.
Since the cancellation, many broadcasters have stated that they will use the artist already selected for this year – at the 2021 Eurovision Song Contest. We are now at a total of 12 acts – and more can still come.
🇦🇹 Vincent Bueno will represent Austria
🇦🇿 Samira Efendi will represent Azerbaijan
🇧🇪 Hooverphonic will represent Belgium
🇧🇬 Victoria will represent Bulgaria
🇬🇪 Tornike Kipiani will represent Georgia
🇬🇷 Stefania will represent Greece
🇮🇱 Eden Alene will represent Israel
🇳🇱 Jeangu Macrooy will represent the Netherlands
🇷🇴 Roxen will represent Romania
🇪🇸 Blas Cantó will represent Spain
🇨🇭 Gjon's Tears will represent Switzerland
🇺🇦 Go_A will represent Ukraine