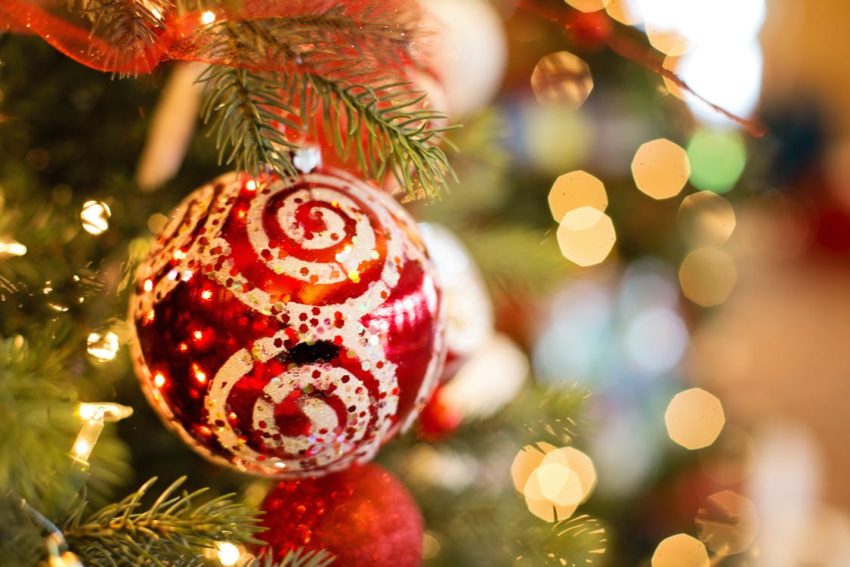 Christmas is being celebrated all over the world, these days. We bring you here some of the best Christmas songs sung by Eurovision artists to add to your playlist. Some of the songs are in English, others in the native language of the artists, but all are to be enjoyed these days.
If you have had your radio turned on in December, you have probably heard Wham's Last Christmas and Bing Crosby's White Christmas a countless number of times. Christmas songs are popular at this time of year, and many Eurovision artists have over the years also joined in. We asked our team for some of their favourites, which they recommend you to add to your playlist.
Johnny Logan – Save This Christmas For Me
Three times Eurovision winner Irish Johnny Logan released in 2001 the Danish recorded album Save This Christmas For Me. From that album, we recommend the title song. It is a ballad, which is recommended for a quiet thoughtful time. Maybe in the company of the one you love, knowing that you don't have to go over mountains and stormy sea to get to him or her, like Johnny Logan does in this song.
Tommy Seebach – Vi Ønsker Jer Alle En Glædelig Jul
Translated from Danish the title of this song is 'We wish you all a merry Christmas'. It is has three times Eurovision participant Tommy Seebach in front, and sings about a traditional Christmas as known in Denmark; plenty of presents under the tree that is decorated with a gold shining star at the top, Christmas elves with red hats, candy, nuts and home backed cakes.
Kalomira -Ta Xristougenna Auta
Greek Eurovision participant from 2008, Kalomira has recorded this Christmas song which translates to This Christmas. She is writing to Santa to tell him that she has been a very good girl, and that she only has one wish: to be with the man she loves. 'Chestnuts roasting, warm and cozy, mistletoes are all around', she describes the time while waiting for her guy.
Carola – Nu Tändas Tusen Juleljus
This carol is one of the most popular Christmas songs in Sweden. It is originally from 1898, and translates to 'Now thousands of Christmas lights turns on'. It has been recorded by many artists, and is also known in neighbour countries like Finland and Denmark. This version is by Carola, who represented Sweden three times, and won once, in 1991. It tells about how the dark earth is lighted up by candles in the homes, but also that people are lighted up by the message of God's love and the birth of Jesus.
Michelle – Stille Nacht, heilige Nacht
From Germany we have Michelle who represented the country at the 2001 contest. This Christmas carol is well known all across the world in varies languages, but originally from 1818 by Austrian composer Franz Xaver Gruber. It's lyrics has changed a bit of the years, but is still considered one of the most traditional Christmas carols and has status as
UNESCO Cultural heritage.
Cliff Richard – Mistletoe & Wine
From United Kingdom, Sir Cliff Richard sends us his best Christmas wishes with this song from 1988. It was originally from the musical Scraps, that was based on Hans Christian Andersen's The Little Match Girl. Cliff changed the lyrics to this song to have a more religious theme, which went down well with his fans as it sold well, and went to the top of the charts. Sir Cliff Richard represented his country twice at the Eurovision Song Contest.
Francesco Gabbani – La Mia Versione Dei Ricordi
This year's fan favorite, and 6th place Francesco from Italy serves us here a song, where the title translates to 'My view on the memories'. It comes with the message that we should let go of the bad memories, and keep the good ones. And remember and live the good memories at Christmas, with your love ones.
Ilse DeLange – Midden in de Winternacht
Do you remember Common Linnets second place from 2014? One half of that duo, Ilse DeLange is singing this song, which translates to 'In the middle of the winter night'. It is one of those songs, which most Dutch can sing along to. It is a children song which describes how all of nature and mankind praises the birth of Jesus Christ.
Maraaya – Winter Wonderland
Winter Wonderland is originally from 1934, but here is a fresh new version by Maraaya who represented Slovenia at the 2015 Eurovision Song Contest. The word 'Christmas' is not present in the lyrics, but the word 'sleigh-bells' mentioned several times does that it is considered a Christmas song.
ONE – Oι Καμπάνες Κτυπούν
We end with a cover of Wham's Last Christmas. It is one of the most played Christmas songs on the radio, but this version is quite different than the original as only the chorus stays similar with the verses now made into rap! ONE represented Cyprus at the Eurovision Song Contest in 2002.
As we worked on this article, we came across so many other good Christmas songs by Eurovision artists, so stay tuned for 10 more coming tomorrow.
We at EuroVisionary.com would like to wish a Merry Christmas to you and your loved ones.