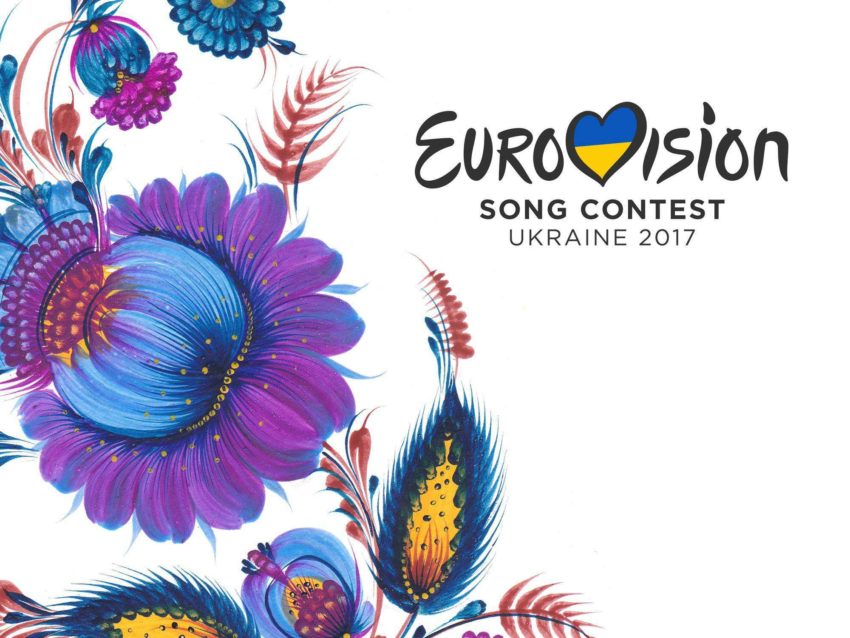 The capital of Ukraine, Kyiv, was chosen as host for the 2017 Eurovision Song Contest. Which were the parametres that fell out in their favour? We take a look at why it is Kyiv won the final race against Odessa and Dnipro.
Overview
According to the Deputy Prime Minister of Ukraine, Pavalo Rozenko, of the 22 votes that were cast, 19 voted for Kyiv, 2 voted for Odessa and 1 abstained. This showed an overwhelming majority for Kyiv, here are some of the stand out reasons why Kyiv was chosen above the other bidding cities which intially were Odessa, Dnipro, Lviv, Kharkiv and Kherson.
Infrastructure
Out of the 6 bidding cities, Kyiv has the best and most up to date public transport infrastructure in Ukraine. They have 2 major international airports which are Boryspil and Zhulyany. There is also enough hotel space in Kyiv for the predicted number of visitors and delegation members.
Construction Projects
The main concerns in terms of construction were that the roof over The Chernomorets stadium, Odessa would only be a temporary measure. The roof would have been moved to the nearby 'Spartak arena'. The minister of Culture, Ievhen Nyschuk, expressed doubts over the budget for this project. 300mln UAH (8.4mln GBP) was allocated for roof construction work in Odessa, and the doubts were that this was a lot of money that would have been spent on a temporary structure.
---
Kyiv Swot Analysis
In Kyiv today we have 265 hotels which can accommodate 23,000 people. Besides the previous experience of hosting Eurovision 2005 in Kyiv, The 2012 European football championship also had matches in the Ukrainian capital. Therefor we have a positive experience and all opportunities to prepare adequately and organise the contest in the capital city. (Statement from Mayor of Kyiv, Vitali Klitschko)
Strengths
Arena; The level of readiness is great, it does not require significant capital expenditures, all structures that are planned are temporary structures with a quick turn around time. Ability for freight transport to enter directly into the arena. High ceilings mean it meets the height restrictions for the contest. Floor plans allows communication to be covered up in spaces, the rest of the communication will be mounted.
Image 1: Layout Map of the International
Exhibition centre, complete with directions towards
Kyiv City Centre and The Dniper River. Provided
by ESC KAZ.
Image 2: Preliminary working layout inside of The
International Exhibition Centre, subject
to change. Provided by ESC KAZ.
Safety: High level of security with many officers patrolling the city centre. Police stations within easy reach, embassy office also within easy reach should international visitors need consular assistance.
Hotels: A suitable number of hotels for delegations, press and fans are available for the 2 week duration of the contest.
International transport logistics: 2 main international airports with daily flights to most world capital cities.
Press centre: Compact layout
Contribution of the city: The Kyiv city administration is ready to rent the International Exhibition centre at the expense of the city budget period 20/03/17 – 20/05/17. KCSA (Kyiv City State administration) will also provide 200mln UAH in accordance to the city budget program on preparation and organisation of the 2017 Eurovision Song Contest.
Weaknesses
Arena: Although the height of the ceiling is within the guidelines set out by the EBU, there is a proportion of the ceiling, a beam in the centre of the hall which makes a section of the roof fall under the measurements at 18m. This alone limits the possibility of Television filming, the height of the stage floor and the magnitude of creative ideas.
Spacing within the arena: everything from extra spectator seating, commentator spacing, dressing rooms and press centre will be made up of temporary partitions and frame structures. This will need extra care and attention and calculation and creation of the corresponding noise and sound isolation.
Opportunities
Arena: KCSA willing to rent International exhibition centre for additional time if needed, this would be an additional 4 weeks on top of the already agreed 4 weeks. Development of infrastructure will include the revival of river transport in the city.
Threats
Arena: Unsettled terms and as a result, these terms may cause more money to be paid for renting the IEC.
---
Odessa SWOT analysis
Odessa was left without Eurovision. I love Kyiv, but this isn't the talk about my own capital, but that this decision is another example of 'fixed agreements', lies to the eyes and total absence of state thinking. All illusions have been vanished, and I'm sure that for construction of the Ukrainian state we need new approaches and different people. Well, we will now work in this direction. (Quote from Mikheil Saakashvili, governor of the Odessa region.)
Strengths
Arena: Large field space, high ceiling (which means that the organisers will have the ability to impliment many creative ideas), high density ceiling structure (load/rig attachment points every 4 meters), ability to quickly change and adapt to the various different needs (TV, lighting, sound) through standard use of construction elements. The chosen contractor has great experience in other big scale projects for The Eurovision Song Contest (Company NUSSLI, works including 2011 in Dusseldorf, 2012 in Baku and 2014 in Copenhagen) Enough space within arena to accommodate staff and organisers of up to 48 delegations (space for more delegations should more then 48 countries wish to participate)
Official Locations: Main Locations would be situated in the centre of the city
Safety: 'Yellow' on the classification of regions of the SCU in connection with the events at the boarder with Crimea. Increased risk.
Hotels: Availability of number of rooms required and categories of hotels for delegations, spectators and press.
Contribution of the city: The total amount of the city's contribution to the organisation of the contest will be approx 150mln UAH, which will be used for the competition and implementation of related activities.
Weaknesses
Arena: Requires additional preparation of arena floor and loading of stage constructions, movement of freight transport in this process. Restriction for press and spectators due to vertical transparent columns which bare the weight of the arena roof. Placement of press centre and other services in a building near to the main arena.
International Transport Logistics: commissioning of second major international airport terminal due end of 2016, which would not leave enough time for construction to be completed for the start of Eurovision.
Press Centre: Need for additional structures
Opportunities
Arena: High interest from city administration.
Official Locations: development of the infrastructure of the city. Tourist attraction.
Threats
Arena: Risk of readiness of roof. That risks an incomplete filling of arena during semi finals and dress rehearsals, TV picture which acts as a back up during live broadcasts. Extra camera blocking will need to be undertaken.
Safety: Increased safety risk during 2nd and 9th May.
---
Dnipro SWOT analysis
Strengths
Arena:  Full upgrade of arena for the future. All facilities (including press centre, main arena) are in a compact location, and have walkways between them so need to exit outside. Ability to optimise space during renovations according to the needs of the contest.
Press/Official Locations: Compact location of Press centre, The EuroClub, Arena.
Contribution of the city: Dnipro City council ensures the allocation (funds equalling 5mln GBP) for carrying out the 2017 contest in Dnipro and to the production and organisation of the contest.
Weaknesses
Arena: not fully ready. Most buildings are in state of ruins beyond repair, and would require significant funds to bring them back into use for the 2017 contest. Issue of ownership of the stadium, which is still in discussion, and will not finish until the end of the year, which would not give enough time to update surrounding buildings.
Safety: close proximity to ATO war zone (almost 240 miles away, Dnipro to Luhansk/Crimea)
Hotels: Lack of hotels (those hotels that are int he city, most of them are not even classified)
International Transport Logistics: Small International airport, limited capacity. Most delegations would need to change flights in Kyiv, adding more cost to the budgets.
Press Centre: Capital works required for construction of Press centre and EuroClub.
Opportunities
Arena: High interest of the city administration.
Press/Official Locations: Development of infrastructure in the city.
Threats
Arena: High risk that stadium developments would not be completed in time due to the huge scale of construction project.
Safety: Increased risk, due to being close to ATO war zone.
---
Trip advisor statistics for Kyiv
Population: 2,900,920
Area: 839 square km
Hotels: 265 hotels, capacity of 23,000 in Kyiv region (19,500 in Kyiv city itself) 6 5* hotels, 36 4* hotels, 43 3* hotels.
Airports: 2 major international airports with flights to a range of cities including London (United Kingdom), Amsterdam (Netherlands), Athens (Greece), Baku (Azerbijan), Barcelona (Spain), Belgrade (Serbia), Chisinau (Moldova), Berlin (Germany), Brussels (Belgium), Helsinki (Finland) , Milan (Italy), Munich (Germany), Vienna (Austria), Prague (Czech Republic) and many more.
Urban Transport: Metro, bus, tram, trolleybus, intra-city ring railway.
Places to visit: St Sophia's Cathedral, Khreshchatyk Street, Maidan Nezalezhnosti (Independence Square), Tour of Chernobyl, National Opera House of Ukraine, Shevchenko Park and Verkhonva Rada (Parliament Building)
Popular Hotels: Hyatt Regency, Fairmont Grand, Intercontinental, Alfavito, Cosmopolite, Staro, Khreshchatyk Hotel and Hotel Ukraine.