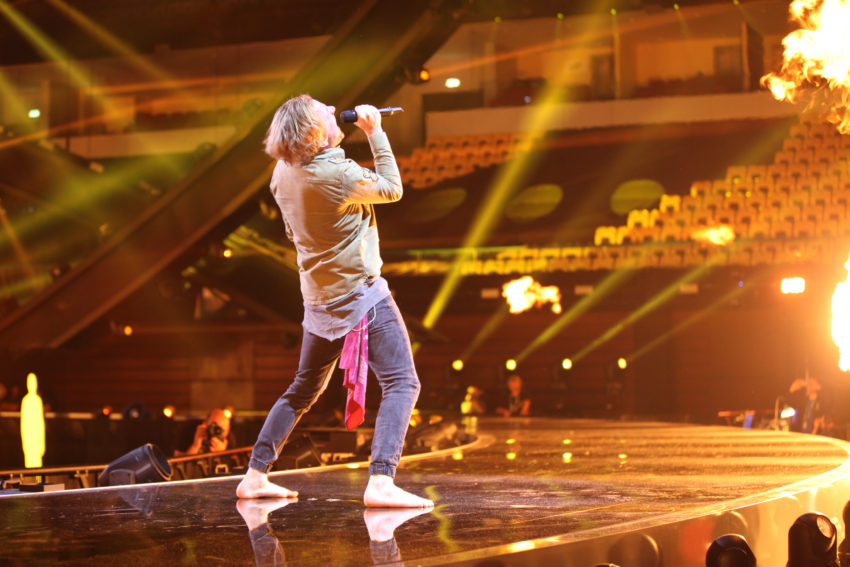 Contestants from 18 countries will compete in the second semi-final of the 2018 Eurovision Song Contest tonight at 21:00 CET. Out of these 18, 10 will qualify for the Grand Final on Saturday.
You can watch the show live on TV, with commentary provided by your local commentator. They will provide additional background information on the acts, the postcards and the voting. If you want to see the show without commentary, use the official YouTube broadcast below.
Also read: Our predictions for semi-final 2
Unfortunately, the YouTube stream is not available on the United States, Canada and some other areas. In the US, the Eurovision Song Contest is available on Logo. Viewers from all over the world can use SVT's stream. According to our information, this has no geographic restrictions.
Time
The show starts at 21:00 Central European Time, this covers for example The Netherlands, France, Germany and Sweden. Viewers in the United Kingdom, Portugal (GMT+1) will have to tune in at 20:00, while viewers in Sydney can watch it live at 5:00 on Friday morning. Still in doubt, use the Time Zone Converter and you won't have to miss a minute of the Eurovision Song Contest.
Participants
The hosts for tonight are Filomena Cautela, Sílvia Alberto, Daniela Ruah and Catarina Furtado. The following participants will take part, in order of appearance:
| | | | |
| --- | --- | --- | --- |
| 1 | Norway | Alexander Rybak | That's How You Write A Song |
| 2 | Romania | The Humans | Goodbye |
| 3 | Serbia | Sanja Ilić & Balkanika | Nova Deca |
| 4 | San Marino | Jessika featuring Jenifer Brening | Who We Are |
| 5 | Denmark | Rasmussen | Higher Ground |
| 6 | Russia | Julia Samoylova | I Won't Break |
| 7 | Moldova | DoReDoS | My Lucky Day |
| 8 | The Netherlands | Waylon | Outlaw In 'Em |
| 9 | Australia | Jessica Mauboy | We Got Love |
| 10 | Georgia | Ethno-Jazz Band Iriao | For You |
| 11 | Poland | Gromee feat. Lukas Meijer | Light Me Up |
| 12 | Malta | Christabelle | Taboo |
| 13 | Hungary | AWS | Viszlát Nyár |
| 14 | Latvia | Laura Rizzotto | Funny Girl |
| 15 | Sweden | Benjamin Ingrosso | Dance You Off |
| 16 | Montenegro | Vanja Radovanović | Inje |
| 17 | Slovenia | Lea Sirk | Hvala, ne! |
| 18 | Ukraine | MELOVIN | Under The Ladder |