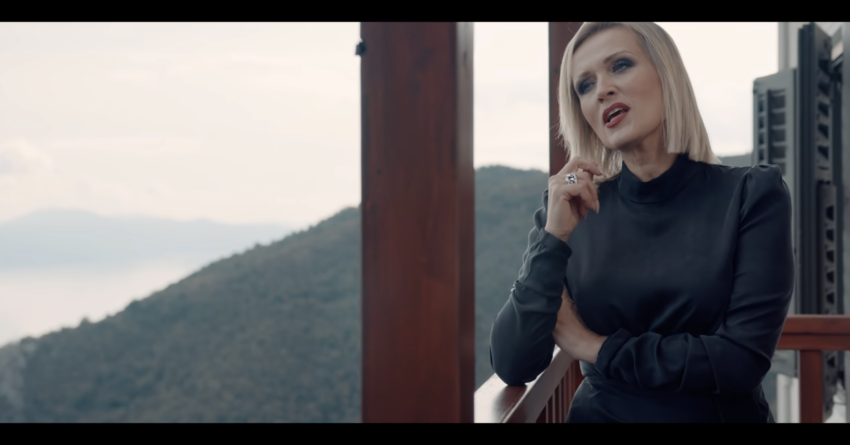 Famous Croatian pop singer Vanna has released a new song this week titled "Puna Memorija". It is a powerful love ballad about good memories. Vanna represented her country at the 2001 Eurovision Song Contest in Copenhagen.
Vanna, whose real name is Ivana Ranilović-Vrdoljak, has been a part of the Croatian music scene for the last 30 years. Her professional career started in 1992, when she joined a eurodance band Electro Team. The band was famous for many huge hits and very popular as well accros the former Yugoslav republics.
In 1998 Vanna left Electro Team to start a solo career. Three years later, she represented Croatia at the 2001 Eurovision Song Contest. A total of eight studio albums has been released. The latest one "Izmiješane Boje" from 2019 won Porin, Croatian equivalent to the American Grammy Award, for the best album.
Vanna's latest release Puna Memorija, which translates to Full Of Memories, is a love ballad where she recalls many positive memories from a past relationship. The 50 year-old singer's vocal is powerful and flawless as usual and the video makes a perfect frame for this emotional and moody song.
'Puna Memorija' is the name of my new song that I wrote myself. It turned out to be a ballad again and I hope that it will find its way to the heart of the audience with both lyrics and melody. I am extremely proud of how it sounds because Goran Kovačić, who is responsible for the arrangement and production, again managed to produce an irresistible atmosphere in the song and a very modern sound.

Vanna to Jutarnji
In the video embedded, you can watch the video for Vanna's latest track, which was filmed on several locations in Zagreb and Lovran: