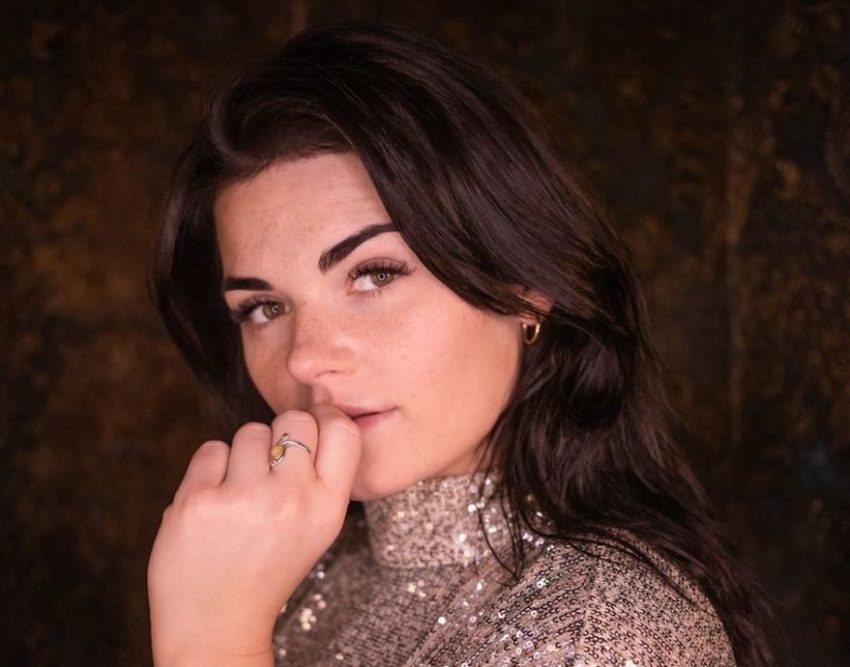 Ulrikke Brandstorp, who was supposed to represent Norway at 2020 Eurovision Song Contest, has released a new track called "Falling Apart". It is a love song dedicated to a person who put it all together when everything is falling apart.
Last year, 25-year-old Ulrikke Brandstorp won the Norwegian Melodi Grand Prix final with the song Attention. Unfortunately, she never got the chance to represent her country at Eurovision as the contest was cancelled due to the COVID-19 pandemic.
Today, Ulrikke released a new song titled Falling Apart – written by Jim Bergsted, Helge Morn, Alex Chances and Ulrikke herself. It's a contemporary upbeat tempo pop track about love. The song is dedicated to that one person who is always there for you to put it all together when everything is falling apart. The song will be performed this Saturday in Oslo, where the final of Melodi Grand Prix takes place.
Could Falling Apart have done well at Melodi Grand Prix?
Norway's national broadcaster, NRK, offered Ulrikke this year an automatic spot in Melodi Grand Prix's final, but Ulrikke turned it down as she felt that she hadn't time enough to find the right song. Although Ulrikke was disappointed in the decision from NRK to not internally select her, she could understand it.
On various social media platforms, Ulrikke's new song has received very good critics. Many people believe that Felling Apart would have good chances to win this year's edition of Melodi Grand Prix. Did Ulrikke do the right thing or could this have done well in the contest which KEiiNO is top favourite to win?
In the embedded video below, you can listen to the song.
Lyrics – Falling Apart
All my life
I've been the glass hit by love's wrecking ball
It pushed me down
Beneath a never-ending waterfall
Now I, I believe, I believe
It was all to get to you
Now I can breathe, I can breathe
When I'm falling apart
You go and make it whole again
Every piece of my heart
Baby, you make it whole again
When I'm falling apart
When I'm falling apart
When I'm falling apart
We made it into something beautiful
Lit up my dark
And let me see a world so wonderful
Now I, I believe, I believe
It was all to get to you
Now I can breathe, I can breathe
When I'm falling apart
You go and make it whole again
Every piece of my heart
Baby, you make it whole again
When I'm falling apart
When I'm falling apart
When I'm falling apart
We made it into something beautiful
Lit up my dark
You make it whole again
When I'm falling apar-a-a, a-ar, ar a-a, a-ar, art
When I'm falling apar-a-a, a-ar, ar a-a, a-ar, art
When I'm falling apar-a-a, a-ar, ar a-a, a-ar, art
When I'm falling apar-a-a, a-ar, ar a-a, a-ar,