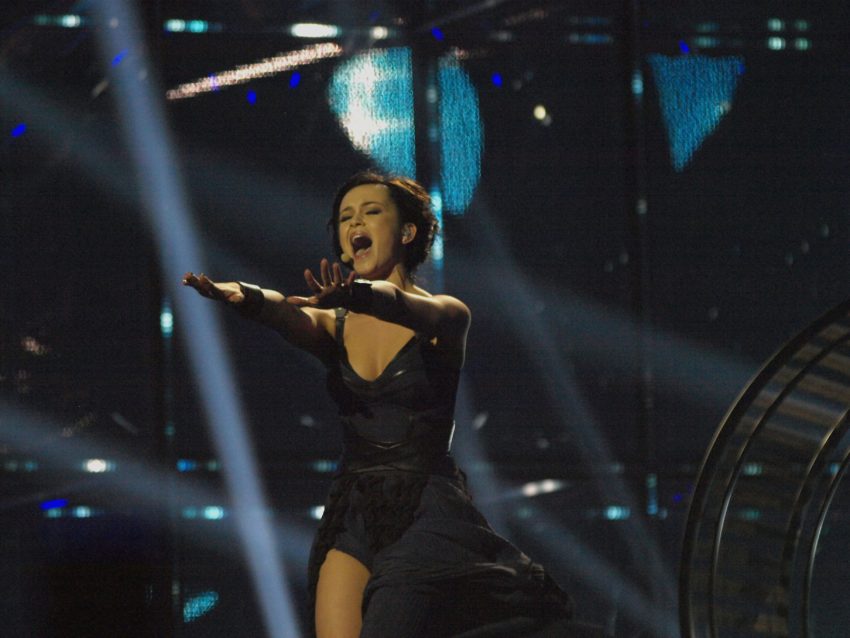 After a year's absence, Ukraine will be back to the Eurovision Song Contest in 2016. Its public broadcaster, NTU, has announced the dates for the two semi-finals and final of the country's national selection. Will Ukraine be back with a vengeance in Stockholm this May?
NTU's first channel UA:Pershyi and its partner, commercial broadcaster STB, have announced the dates of their two semi-finals to be 6th and 13th February (Saturdays) with the national final scheduled to take place on Sunday 21st February.
In the meantime, 20-40 qualifiers out of the total number of singers and songwriters who applied to take part in the Ukrainian National Final are expected to be announced by 31st January. There will be a 50/50 televoting and expert jury vote for the subsequent semi-final stage as well as the final itself, to be broadcast by both UA:Pershyi and STB at 18:00 CET.
The two partner broadcasters appear driven to find the right candidate for Ukraine's 2016 Eurovision return. Back in November, STB CEO Vladimir Borodyansky had stated that they intended to engage the best collaborators possible for the organization of the national selection; it has since been confirmed that Konstantin Meladze, a songwriter and music producer who has collaborated with artists such as Polina Gagarina (Russia 2015), will act both as a producer and expert judge for the show.
Ukraine in the Eurovision Song Contest
After a mediocre 14th finish in its 2003 debut, Ukraine returned to win the 2004 Eurovision Song Contest with Ruslana and her Wild Dances.
Out of the twelve times that it has participated in the contest, Ukraine has managed eight top-ten rankings. These include two back-to-back second places in 2007 and 2008 with Verka Serduchka's Dancing Lasha Tumbai and Ani Lorak's Shady Lady respectively, one third place in 2013 with Zlata Ognevich and Gravity as well as a 2011 fourth place with Mika Newton and Angel. Ukraine has also managed to qualify on every occasion it had to compete in a semi-final.
On 19th September 2014, state broadcaster NTU announced that the country would not participate in the 2015 contest due to financial difficulties that came as a result of the ongoing crisis with Russia – this was the first time that Ukraine would not participate since it joined the contest.
Ukraine's latest entrant, Mariya Yaremchuk, managed a 6th place in 2014. You can watch Mariya singing her entry Tick-Tock on the Eurovision stage of Copenhagen's B&W Hallerne in our video below.