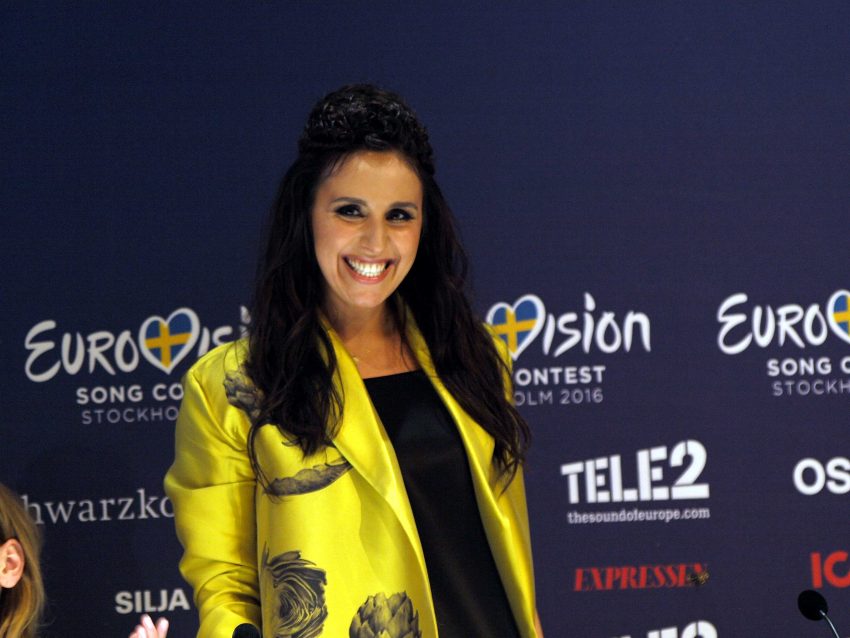 Some very exciting news about how Ukraine will be picking their 2017 Eurovision Song Contest entry have been announced.
The 1st of September is finally upon us, it is that time of year when we finally start getting details of national finals, and today we hear from Ukraine.
STB will jointly be organising the Ukrainian pre-selection with UA:Pershiy. Starting today, anyone who is interested can submit their applications. For the first time this year, Ukraine have a 'wildcard' option which will be chosen by people who submit online videos. This wildcard entry will qualify directly to the National final.
In the first stage of the 2017 selection, which runs from the 18th November 2016 until the 15th January 2017, interested participants can either fill in an online application, which is available from the website of STB, or they are invited to personally take part in live auditions which will be staged in six major cities in Ukraine, these cities are Zaporizhia, Kharkiv, Odessa, Lviv, Dnipro and Kyiv. The number of successful applicants for round 2 of the selection must be no less than 20 and no more than 40. The successful applicants will be told by 21st January if they are successful in making it to the second round of the Ukraine selection. In order to further participate in the competition, all qualifiers must sign a contract with STB, including commitments to STB, NTU, EBU, this includes a transfer of all non exclusive rights for the song, lyrics, and the visuals.
Four live semi-final rounds will be held in February and each of them will feature 8-12 performers. The distribution of performers between these live televised semi-finals and the running order will be determined by the house broadcaster, STB.
The new online selection round will run from 1st September 2016 until 10th January 2017. To participate in this round, performers must specify their name, city of residence, age, telephone number, a link to the video and upload a headshot with a profile. All selected profiles will be added to a specially created section of the STB website, for visitors to give likes. It will only be possible to like a profile once a day for one participant. The winner with the highest number of likes will be given the wildcard pass to the final.
The national final will have 8-12 semi final winners and 1 winner of the newly created wildcard voting. This will take place in February 2017 and STB will be contributing to the performances, Each finalist has to agree to follow the requests of the broadcaster in terms of staging or composition of the song. As per usual, the winner will be chosen by a jury and televotes. The national final will be broadcast live on STB, UA:Pershiy and Youtube.
: