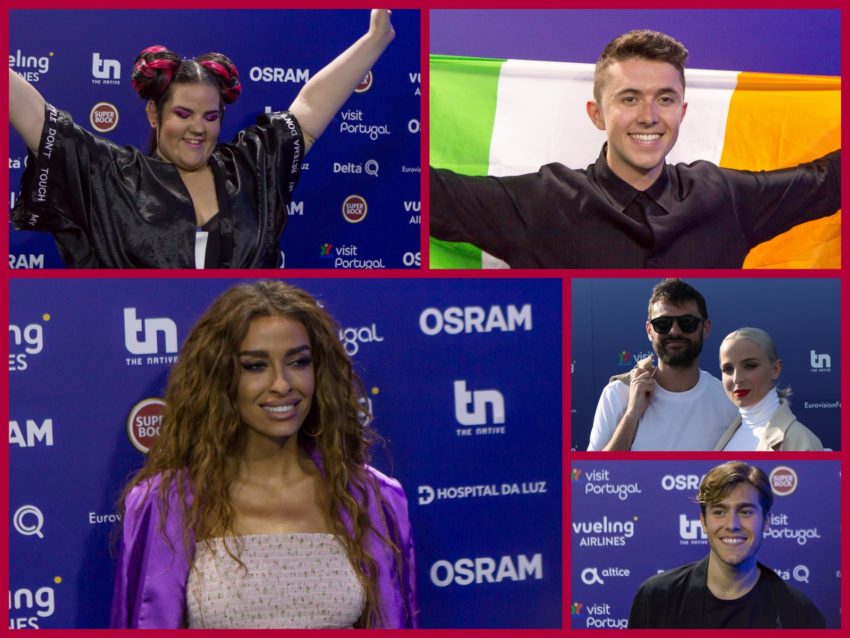 Tonight, the winner of the 2018 Eurovision Song Contest will be crowned. Who has what it takes to take home the trophy? How have the current top 5 developed in odds during these two Eurovision weeks.
It's quite an open contest this year. When asking, you realise that most people are unable to give a straight one-country-answer as to who will win this year's Eurovision Song Contest. Many even find it hard to shortlist three candidates for the victory, like we did in our Jury show article from Friday night.
Looking at odds, from today at 12:00 local time (13:00 CET), top favourite were Cyprus closely followed by Israel. On the next three places we found Ireland, France and Sweden.
Cyprus
As rehearsals started on the 29th of April, Cyprus were 17th in the odds. As Eleni Foureira had her first rehearsal the day after, it immediately jumped down to 8th. After her second rehearsal, she was 7th. After that, she climbed higher and higher, and finally on the 8th of May, the day of the first semi-final, Cyprus became the top favourite to win.
Read also: Eleni Foureira's Eurovision journey
Israel
We went into the 2018 Eurovision Song Contest with Israel as top favourite to win. On the 8th of May, Netta went down to third behind Cyprus and Norway. On the day of the second semi-final, the 10th of May, Norway's Alexander Rybak however lost his second place, and Netta advanced one position.
Read also: Netta's Eurovision journey
Ireland
Ryan O'Shaughnessy has really taken a big jump at this year's contest. Before the first semi-final, bookmakers didn't believe Ireland would qualify and he was 30th to take home the victory. As he qualified, that was improved to 21st. The country continued to climb up, and suddenly on the 10th of May, it took a big jump from 12th to 3rd – for no apparent reason.
Read also: Ryan O'Shaughnessy's Eurovision journey
France
During the two Eurovision weeks, odds haven't changed that much on France as with many others. They have remained a place between 2nd and 5th to take home the winning trophy. Today, Madame Monsieur are currently 4th, so still a country to watch out for.
Read also: Madame Monsieur's Eurovision journey
Sweden
The rehearsals started with Sweden being 8th in the odds. First rehearsal from Benjamin Ingrosso didn't change things. After the first semi-final, where he didn't take part, he dropped one place. The day before the second semi-final, he jumped to 6th – a position, he held on to until this morning where Sweden is 5th in the odds pushing Lithuania down to a 6th place.
Read also: Benjamin Ingrosso's Eurovision journey
Odds for winner of Eurovision 2018
(From Odds on Eurovision World on the 12th of May at 13:00 CET).