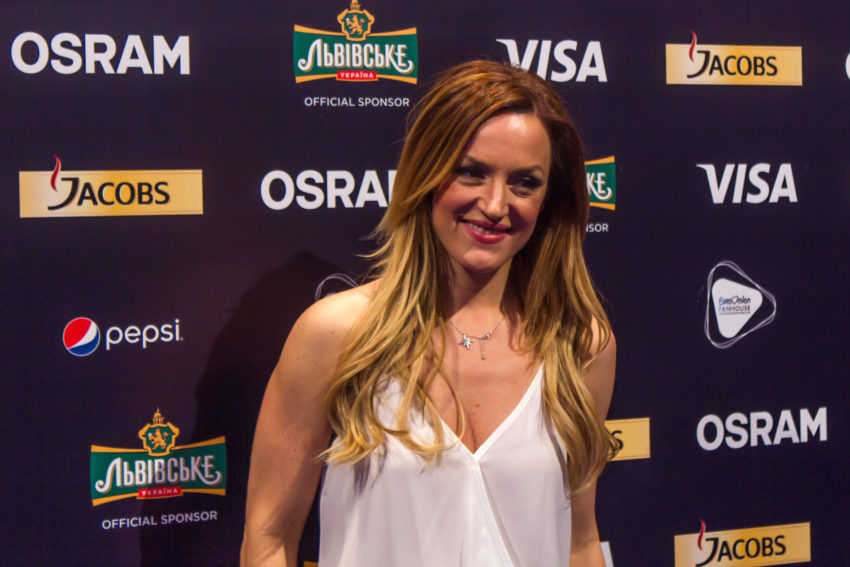 Tijana Bogićević, who represents Serbia in the Eurovision Song Contest in Kyiv this year, released today the Serbian version of her Eurovision entry In Too Deep. The original title in Serbian is Tvoja, which translated into English means Yours.
Tvoja is actually the third version of In Too Deep. Last month Tijana released the acustic version of her entry together with her American husband Mark Robertson aka Sing-Sing:
Also last month, just before she went to Kyiv, Tijana performed the acoustic version of In Too Deep in English on the Serbian tv-station Prva TV:
The Serbian version of In Too Deep is much slower than the original and only two music instruments are represented in the song: piano and cello. Tvoja sounds also much more emotional than In Too Deep probably because it allows Tijana to express her vocal qualities on a different level.
Tvoja is arranged by Dušan Alagić, who also arranges the duet between Tijana and her husband. Dušan was a part of the Serbian Eurovision team in Azerbaijan in 2012, when Željko Joksimović finished third in the grand final.
Below you can watch and listen to the Serbian version of Tijana Bogićević's Eurovision entry:
Let us know which version do you prefer?
And don't miss out on our Would You Rather with her from Kyiv.