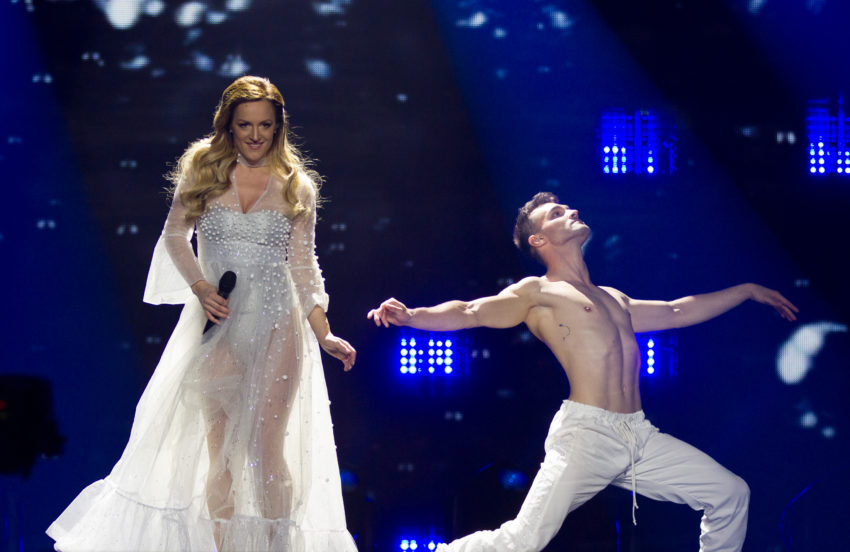 Yesterday RTS – Serbian National Public Broadcaster – held the running draw for Serbia's national selection "Beovizija". They also announced that the competition will take place on February 20th. As interval acts, several former representatives will perform.
The draw was held during RTS' popular afternoon tv-show "Beogradska Hronika" with participation of Serbia's 2008 Eurovision representative, Jelena Tomašević, and Serbian HoD Anja Rogljić.
Beovizija 2018 running order
1. SevdahBABY – Hajde da igramo sada
2. Rambo Amadeus i Beti Đorđević – Nema te
3. Maja Nikolić – Zemlja čuda
4. Srđan Marjanović i Emil – Bar da znam
5. Ivan Kurtić – Ni sunca ni meseca
6. Sanja Ilić i "Balkanika" – Nova deca
7. Koktel Balkan – Zato
8. Boris Režak – Vila
9. Lana i Aldo – Jača sam od svih
10. Dušan Svilar – Pod krošnjom bagrema
11. Igor Lazarević – Beži od mene
12. Saška Janković – Pesma za tebe
13. Lord – Samo nek se okreće
14. Danijel Pavlović – Ruža sudbine
15. BASS – Umoran
16. Osmi vazduh i drugari – Probudi se
17. Biber i DJ Niko Bravo – Jutros (Svatovi)
Anja Rogljić explained that several Serbian artists, who previously represented their country at Eurovision, will perform during the voting break. They will sing some of the biggest Eurovision hits accompanied by the live orchestra.
She added that the songs from this year's national final will be revealed starting from February 6th on RTS morning TV-show. Rogljić also said that all 17 songs will be released on a YouTube channel, but she didn't explained when and whether all the song will be released all together at once.
The winner will be chosen by a 50-50 mixture of televote and jury vote. The jury consists of five members.
Beovizija 2018 will take place on February 20th in the Sava Centar in Belgrade. The venue is traditionally the place where the Serbian national final use to be held and many Eurovision fans probably still remember that Sava Centar previously was used as the press centre for the Eurovision Song Contest 2008. This year's competetion is the first edition of Beovizija to be held since 2009.
While waiting for their 2018 entry, let's take a look at last year's In Too Deep by Tijana Bogićević.