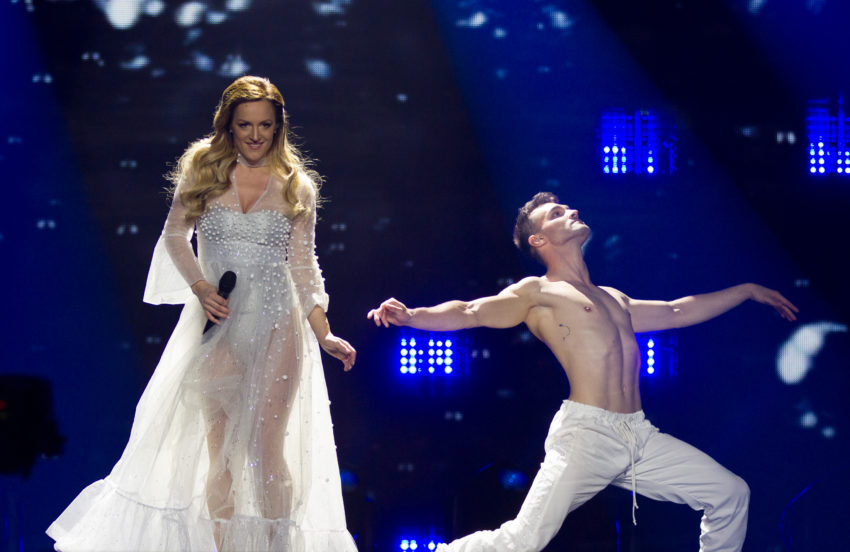 Serbian broadcaster announced today a public anonymous competition for the selection of the song that will represent at the 2018 edition of the Eurovision Song Contest. The winner will be chosen by an expert jury only, without the involvement of the public.
In order to develop and promote musical creativity in the field of pop music, the Serbian broadcaster is now preparing for an actual selection in order to find their 2018 Eurovision representative. 
A selection committee of Radio-Television of Serbia (RTS) composed of music editors will select 10 songs out of the submitted ones – without knowing who is behind which songs. Should it be that any of the received songs do not live up to the required music quality, RTS has reserved the right to independently choose the song that will represent Serbia.
After the selection of 10 compositions by the selection committee, an expert jury consisting of eminent music producers will select the song which will represent Serbia at the Eurovision Song Contest in 2018.
The main rules of the Serbian selection:
The composers can be of any nationality;
Chosen artist must be Serbian
The lyrics of the song needs to be in one of the official languages of the Republic of Serbia: Serbia, Hungarian, Slovak, Romanian, Croatian, Rusyn and Albanian
The authors should submit a recorded composition
Deadline to submit entry is the 20th of October
Songs should be sent via postal service to JMU, Radio-televizija Srbije Zabavni program, Muzička redakcija
Takovska 10, 11000 Beograd, Serbia – marked "Za Pesmu Evrovizije 2018"
The chosen songs will be revealed for the first time in the national final show organised by RTS
In the video below, take a look at Serbia's 2017 entry In Too Deep by Tijana Bogićević – here in a 4K edition.