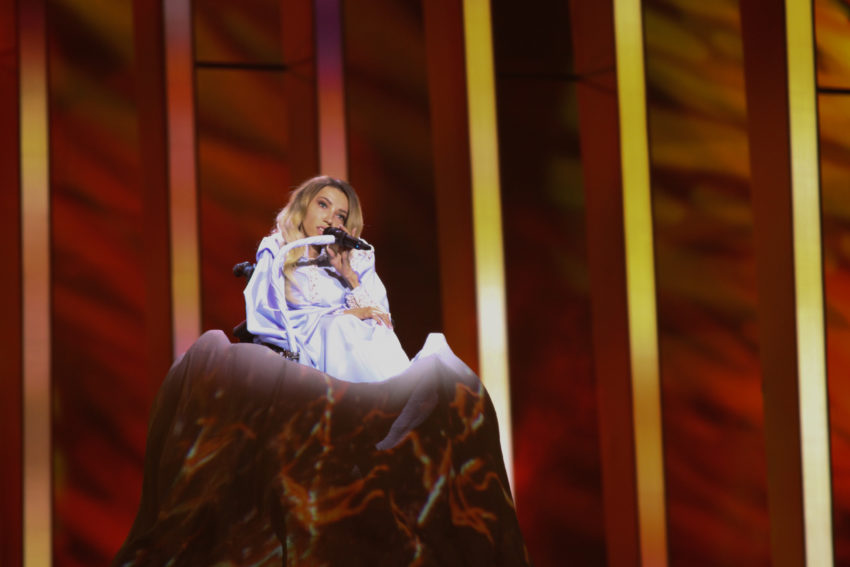 For the first time ever Russia and Romania failed to qualify for the final of the Eurovision Song Contest. Ukraine and Australia are now the only countries still to have a perfect strike.
Going into this year's Eurovision Song Contest, five countries had a so-called perfect strike, which means they never failed to qualify from a semi-final to a final. In the first semi-final Tuesday evening, Azerbaijan was not among the ten qualifiers, which brought the list down to four.
All the remaining four acts were allocated in the second semi-final. After tonight's results, we know that Russia and Romania lost their perfect strikes as well.
Russia
Since its debut in 1994, Russia has taken part a total of 20 times, and never failed to qualify from a semi-final to a final. They won the contest with Dima Bilan in 2008, but they have seven more times ended in top 5. Last year's controversy where Julia Samoylova were refused entry to neighbouring Ukraine, the country withdrew and brought back Julia for this year.
There has been a lot of focus on Julia's vocal abilities as she has indeed been struggling hitting the right notes. As Russia is not know for taking any chances, it is fair to question whether or not the country is testing if they can send anything they want, and still qualify – or even if they perhaps is looking for an excuse to leave the Eurovision Song Contest.
Romania
With the introduction of semi-finals in 2004, Romania has been able to hold on to a perfect strike – up until 2018. They have two third places from 2005 and 2010 as their best results, but over the years, their entries have been highly appreciated by fans who considered it a matter of time before the country would win.
Back in January, The Humans won the national final back in Romania marginally ahead of Alexia & Matei in second place. 2006 Eurovision representative MIHAI finished 7th.