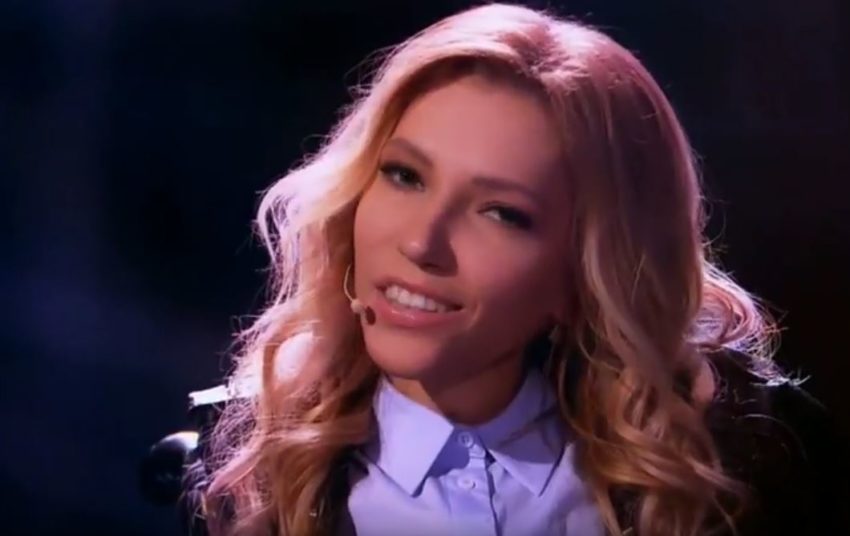 After days of speculating, Ukraine now decided that Russian Julia Samoylova won't get into Ukraine and as such can't take part at the Eurovision Song Contest. EBU haven't commented.
According to Ritzau, the Ukrainian security service SBU refused Julia Samoylova access to Ukraine due to that she in 2015 performed at Crimea, which goes against the rules of Ukraine.
EBU have always insisted that if the contest is to be held in Ukraine, then the country must live up to the rules and ensure that all participants have access, and in a statement they regret the descision from Ukraine, and add that they are still working on finding a solution:
It has been confirmed to the EBU that the Ukrainian authorities have issued a travel ban on the Russian artist chosen for the Eurovision Song Contest, Julia Samoylova, as she has been judged to have contravened Ukrainian law by entering Crimea in order to perform.

We have to respect the local laws of the host country, however we are deeply disappointed in this decision as we feel it goes against both the spirit of the Contest, and the notion of inclusivity that lies at the heart of its values.

We will continue a dialogue with the Ukrainian authorities with the aim of ensuring that all artists can perform at the 62nd Eurovision Song Contest in Kyiv in May.
At the moment several scenarios are in play. Will Russia chose another artist who can live up the rules? Will EBU take away the contest from Ukraine (Seems unlikely after that statement) or will Russia simply not be able to take part this year and EBU accepts it?
Update at 17:00 CET:
It has been suggested that Russia could participate without the singer performing her song live in Russia instead. This would mean that she wouldn't have to actually physically be in Ukraine. Technically it is possible so we asked EBU about this. We were first referred to the rules which say "All artists must perform live on stage". We then asked again, if this could be interpreted as live on a stage somewhere else, maybe even with same stage design, and then we got the answer that "it does mean live on stage at the venue itself".