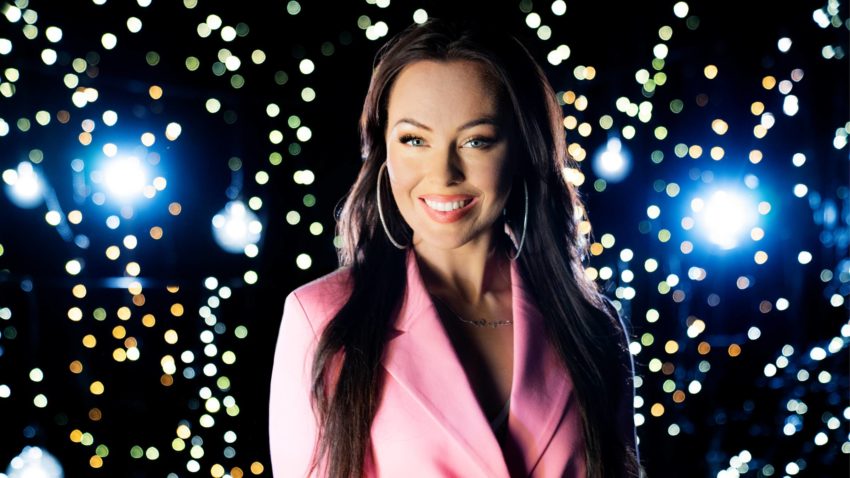 With the song "Wild", Raylee is still in the race to represent Norway at the 2020 Eurovision Song Contest. Three other participants unfortunately had to leave the competion after tonight's first Melodi Grand Prix heat.
All attention was on Sør-Norge (South Norway) and four participants this evening. These four acts represents the southern part of Norway and only one would qualify for the final on the 15th of February in Trondheim.
The duels
Despite the rather good odds of 25% to qualify for the final, all four acts tonight were naturally quite nervous. Only one would be able to continue to the final with the remaining three being out.
Duel 1
Geirmund Hansen – Come Alive
Maybe its is just me, but I get to think of a mix between Rasmussen's Higher Ground (Denmark 2018) and Run With The Lions (Lithuania 2019) when listening to Geirmund's Come Alive. It has the same beat to it. The Norwegian song unfortunately just lacks a bit of the power. It starts out really well as it simply captures you from the beginning. About half way though, you realise though that it doesn't quite deliver the power you are waiting for. It's not a bad song, it just had potential to more.
VS
Lisa Børud – Talking About Us
This is a radio friendly pop song. It's quite repitative and easy to sing along to. Most will be able to enjoy it for three minutes as there isn't much which can turn anyone off. There is however a risk that many will forget about it soon, but will voting right after, that might work quite in her favour.
= Lisa Børup
Duel 2
Kim Rysstad – Rainbow
A classic power ballad with some twists makes one think of James Bond themes or a bit of Conchita's Rise Like A Phoenix (Austria 2014) – in a light version. It has good potential, but it lacks something a bit undefined, which makes it in risk of becoming boring and forgettable, and on stage tonight, Kim lacks charisma. When the pyrotechnics kicks in at the end, you realised that they mixed basically all effects on this – without a clear plan – or did they forget the wind machine?
VS
Raylee – Wild
It's impossible not to think of the Cypriot Fuego (Cyprus 2018) or Tamta's Replay (Cyprus 2019) when listening to this song. The chorus has the same beat to it. Many foreign Eurovision fans will get up and dance to this, they simply can't help themselves. But will the colder Norwegian climate lower the nations mediterainian instincts – or will they have to get up in order to keep warm? Hard to tell. And… Slavko Kalezić! (Montenegro 2017). Her play with the pony tail makes him pop up in your head – maybe not what you want when dancing to this one!
= Raylee
Duel 3
The two winners now faced each other in one last duel to pick tonight's winner – they had to perform again. Lisa Børud was first on stage.
= Raylee
The show
The show kicked off at 19:50 CET. Kåre Magnus Bergh, Ingrid Gjessing Linhave and Ronny Brede Aase hosted the event just like they will host the other heats too. We kicked off with a look back to KEiiNO's Eurovision journey from last year. After that we saw a pre-recorded video with the hosts talking about how they should start this show… and then they entered the stage, and we were ready!
All four participants came on stage for short interviews, and then a draw took place in order to decide which act would be up against each other.
Tonight's show included a performance from Sondrey. With the song Take My Time, he is pre-qualifed, as one of five acts, for the final. He took the stage after the first two duels and delivered tonight's strongest entry.
Voting problems
This year, voting is done online only – with login on the broadcaster's website. We tried it out, and noticed that there was quite some pressure on the login system. During a performance the people logged in can give out likes to the performances – and these are shown onscreen. After each duel, a screen popped up in the system asking you to vote for any of the songs. We tried to vote – not being on Norwegian IP adress – and managed, although we have to say that we don't know whether or not our votes were counted or sorted out.
When following the talk on NRK's Facebook page, we were able to tell that many experienced various issues with the system – and some not being able to vote at all. Funny enough, then tonight's show included a look back to 1997 with televoting introduced in the Norwegian final – and the phone system broke down. About 400.000 people tried to vote, but only 70.000 got through. Let's hope that the issues tonight are minor and not something that will have affected the result too much.
Hard to tell if it was for real – or satire –  (at least for a foreigner) when they in tonight's show changed the result of the 1997 result. The winner remained the same, but 4th and 5th place changed.
Norway at the Eurovision Song Contest
Three victories, 11 times last, of which four resulted in the dreaded 'nul points'. Yes, the Norwegian Eurovision history includes a bit of everything. Many reasons to celebeate, but just as many – if not more – reasons to just forget that year and move on to next.
Boobysocks's La' Det Swinge (Norway 1985) is today a classic Eurovision winner and for many Norwegian Eurovision fans, its when it all started. Norway won twice more, and just like Bobbysocks, it is well remembered songs; Secret Garden's Nocturne (1995) and Alexander Rybak's Fairytale (2009).
Last year, Norway was represented by KEiiNO and the song Spirit In The sky. They finished 6th with 331 points.