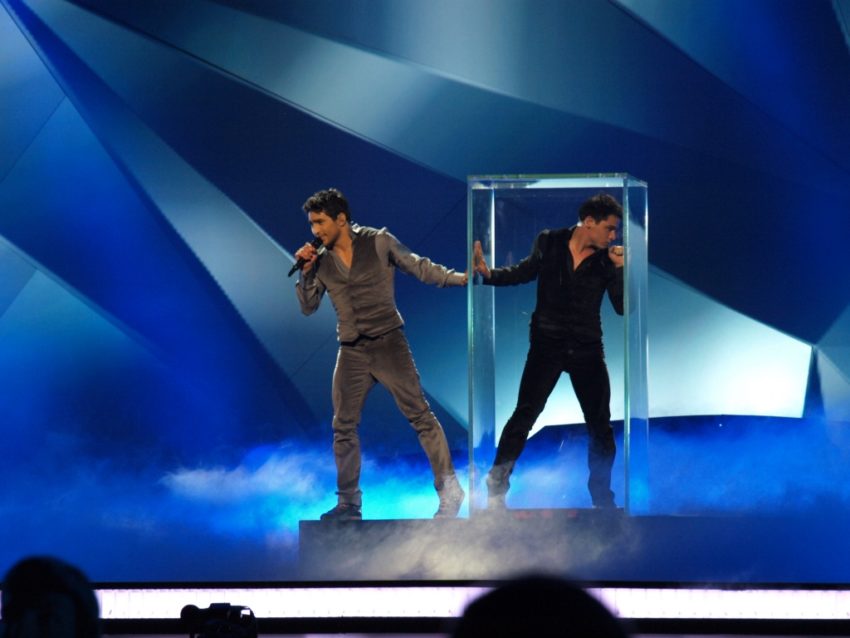 With one victory and four more songs in top 10 this decade, Azerbaijan is a country that knows how to attract voters. But which of their ten entries this past decade is actually their best one?
EuroVisionary look back at the previous Eurovision decade, and our average relation position placed Azerbaijan as sixth best this decade. It was a decade where they won once, finished in top 10 five times, but also where they failed to reach the final for the first time. That happened last year with Aisel's X My Heart.
We have already looked at top 5 which consisted of 1. Sweden, 2. Russia, 3. Australia, 4. Italy and 5. Ukraine.
Charlotte, Denmark
2013: Farid Mammadov – Hold Me
A strong song which builds up nicely, is extremely powerful in the middle just to take us down again at the end. The performance is great – it's not too much as often seen, but instead done elegantly. In the beginning, when he is half sitting, half standing, he looks straight into the camera and sends a half shy smile, and a blink, I am waiting though for him to say How You Doin'. At that moment, he really reminds of Joey from "Friends".
Wouter, The Netherlands
2019: Chingiz – Truth
When I think of Azerbaijan at Eurovision, mostly Swedish conveyer belt Euro-pop comes to mind. Always performed and produced to perfection, but hardly ever anything that leaves a permanent impression. Truth is different. It's dance, with so much more than just one boring beat. It has that vibe!
Ashleigh, England
2013: Farid Mammadov – Hold Me
Azarbaijan have never gotten it far wrong at Eurovision, but my favourite song from them this decade is Hold Me which was performed in Malmö in 2013. The song is catchy and the staging was interesting and different. I liked how Farid was able to keep in perfect time with the dancer beneath him in the Perspex box – it kept my attention throughout the performance.
William, Northern Ireland
2012: Sabina Babayeva – When The Music Dies
Sometimes I just want an emotional ballad sung by a talented female singer, that can do it justice, Sabina is the best example of that this decade for me. This was a beautiful pop ballad with some Azeri traditional instrumentation and vocals. The performance was simple but effective with flames and swirling colours projected on her white gown as she stood on a dark stage joined by four backing vocalists.
Poll – Vote for your favourite
Who is your favourite Azerbaijani entry this past decade? Tick your answer in the poll below: