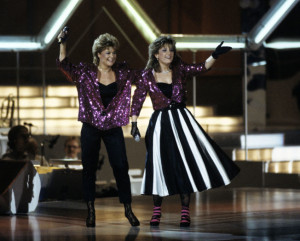 Norway wants to win the 2017 Eurovision Song Contest. In order to do so they are bringing a successful weapon into play. The weapon has been used twice before in Norway – and on both occasions the country won Eurovision.

Project manager on Melodi Grand Prix (MGP), the Norwegian national selection Stig Karlsen says that he has been given clear instructions from the top of the broadcaster NRK that Norway is to win the Eurovision Song Contest within the next few years. He plan to make that happen in 2017 already, and in order to do so he introduces the international jury to their national final next year.
Norway only used an international jury twice before, in 1985 and 1995, and with the country winning on both of these occasions, this is seen as the winning formular for the Nordic country that also managed to win in 2009 – without an international jury.
It is not yet known which countries will be a part of the jury for the 2017 national final in Norway, but NRK writes that it will be juries from 10-12 different countries and that there will be a call up to them during the live final.
At this year's Eurovision Song Contest Norway suffered the same faith as Nordic fellows Iceland, Denmark and Finland to not qualify to the final of the contest. Norway was represented by Agnete singing Icebreaker which you can be reminded of in the video below: